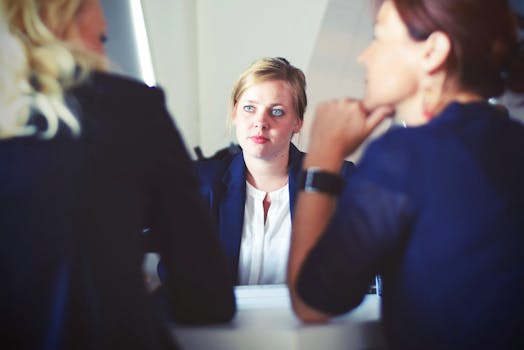 Deciding on a career may seem daunting but it's easier when you give yourself a lot of options and time to consider it. The dilemma is the lack of match between your aptitude and the skill sets. You're fortunate if your skill sets match your aptitude. Your aptitude slowly and unknowingly develops in you a mindset towards a particular field of activity.
Although the idea of a "job for life" is fast becoming a thing of the past, the field of work which you choose is important because it'll determine where you'll spend a good deal of your working life. It'll also define how many opportunities you'll have to branch out using your basic skill set. So, choose wisely and select a field that encompasses as many of your talents as possible. Here are seven tips on how to choose the right career for you.
Determine what you like to do
A lot of people look to others to determine their career paths – teachers, parents and peers. Think about people you respect and what they do for a living. Take time to map out your wants and match your skills with skills that are actively sought within certain fields of work. This will involve a fair bit of research work but it's well worth it.
Identify your skills
Look at the things you're good at doing already. These will give you a good indication of what you're likely to enjoy doing by way of career. For instance, perhaps you like to communicate with people and you like problem solving related work, then doing a
hr management course
is just for you. Once you've identified a potential field, you're then ready to match your skills.
Think of fields broadly
A field of work is far more than a single job. It's an area in which many jobs or trades are possible. You should be able to consider your training and interests in terms of looking for a career path that'll give you a shot at at least five related types of jobs that are available within that field. For instance, if you study engineering, you might consider being an engineer out in the field, or a manager of a site, an office manager, a trainer of engineering skills etc. If you study law, you might want to be a lawyer in a large law firm, a team leader in an office or maybe a writer of corporate compliance manuals. Realise that the breadth of the field will be determined in part by the training you receive. Also by your own personal up-to-date skill set. As well as your willingness to try new things and to be retrained.
Consider cross-field work
When working out what you would like to be and what you'll need to study to get to this point, give consideration to the possibilities involved in crossing fields. For instance, many teachers are good with word skills and make excellent editors and publishers.
Think outside the box
your title bestows upon you.
Learn as much possible
A library, internet and direct contact research will be required. It's also helpful to ask your school, local community services or university for assistance in
career choices
and development. Your thorough research will help you to determine quickly which areas you want to study in, as well as the depth of study required. Dig deep and look at third and fourth year subjects or skills training requirements as well. Doing this will help avoid any nasty surprises further down the line.
Find people who work in the field and learn from them
Once you've worked out which jobs interest you, speak to people already working in these areas. Whether it's a teacher, doctor or HR manager. This will enable you to hear their suggestions and to ask them what they like and dislike about their fields. Sometimes you may even have an opportunity to get some work experience at a place that interests you. This will help you get a feel of how the actual work will be.
Evaluate your choice of field
Assess the feedback you've received from the different sources. Weigh these up with your research work and add in your own feelings about your potential career path. This is the time to decide whether this career continues to appeal to you. Don't forget to include the type of lifestyle you would like in balancing the equation. If you make enormous compromises, you may be unhappy and live to regret this. As such, it's wise to try to balance your career choice with a desired lifestyle, with minor or short-term compromises rather than major, long-term ones.
Comments
comments