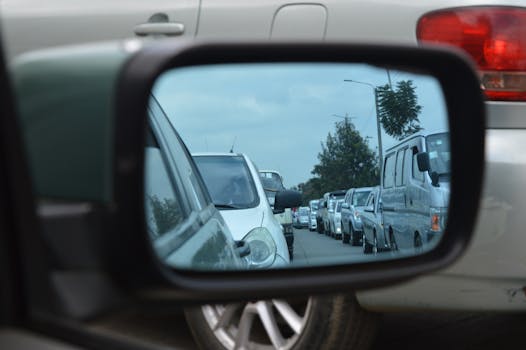 After two summers of flipping burgers and mowing lawns for your neighbours, you've finally saved enough to buy the not-so-gently-used car of your dreams. You can see yourself slipping into that gorgeous hunk of metal right now. But before getting too lost in the fantasy of not having to beg your parents for rides, slow down just a minute.
How well you research, test and inspect your dream car before buying will determine whether you'll spend the next six months riding dirty or begging repair shops to give you a discount. The question that pops up in everyone's head "
How do I buy a pre-owned car
?" These seven steps will help you answer that question and ensure that your used car really is as good as the salesperson says it is.
How much can you afford?
If you're taking out a loan to pay for your car, your car payment shouldn't be more than 20 percent of your take-home pay. If you're sticking to a tight budget, you may even want to spend less. Used cars will need a little extra attention from time to time – from new tires to maintenance. And then there are the other ownership costs shoppers sometimes forget to account for, such as fuel and insurance. If the car you're planning to buy is out of warranty, it might be a good idea to set aside a "just in case" fund to cover any unexpected repairs.
Build a target list of used cars
If you're looking to save money, consider more than one car brand. It's suggested that you make a list of three cars that meet your needs and fall within your budget. If you're planning to buy a vehicle that's less than 5 years old, consider one that's certified pre-owned (CPO). CPO vehicles have long-term warranties that are backed by the carmakers, not just the dealership selling it to you.
Check prices
Prices are driven in part by where you're shopping. You'll find
used cars
in used-car sections of new-car dealerships, independent used-car lots, used-car retailers and websites where private-party sellers list their cars. Private-party cars will usually have the lowest selling price. CPO cars will usually cost the most.
Check the vehicle history report
Unless you're buying the car from a close friend or family member who can vouch for its history, plan to get a vehicle history report. If the car you're looking at has a bad history report, the sooner you know the better. Check out websites that are best-known sources for vehicle history reports, which can reveal vital information about the car. They also include whether the odometer has been rolled back or if it has a salvage title, which means it has been declared a total loss by the insurance company. You'll use the car's vehicle identification number (VIN) to get this information, and in some cases, all you need is the license plate number.
Contact the seller
Once you've found a good prospective car, don't run out to see it. Call the seller first. This is a good way to establish a relationship with the seller and verify the information about the car. If you're buying from a dealership, a phone call is the best way to ensure the car is still in stock. Sometimes the seller will mention something that wasn't in the ad that might change your decision to buy the car. Although many people are tempted to negotiate even before they've laid eyes on the car, it's better to wait. Once you see the car, you can tie your offer to its condition. If things are going well, set up an appointment to test drive the car. If possible, make it for daylight hours. That makes it easier to see the car's condition.
Test-drive the car
Test-driving
a pre-owned car is the best way to know if it's the right car make and model for you. It's also a good way to assess this particular car's condition. So tune out distractions and focus on the car. After the test drive, ask the owner or dealer if you can see the service records. These will show you if the car has had the scheduled maintenance performed on time.
Have the car inspected
If you like the car, consider having it inspected by a mechanic before you buy it. A private-party seller will allow you to do this without much resistance. Most dealerships will let you borrow a car to take to be inspected by an outside mechanic. You'll be paying the inspection, of course. If it's a CPO car, there's already been an inspection and a warranty is in place, so there's little reason to take it to a mechanic.
If you're buying a car from an individual owner, make sure the seller properly transfers the title and registration to you. Once you've done the paperwork, it's time to celebrate your new purchase. You deserve it.
Comments
comments