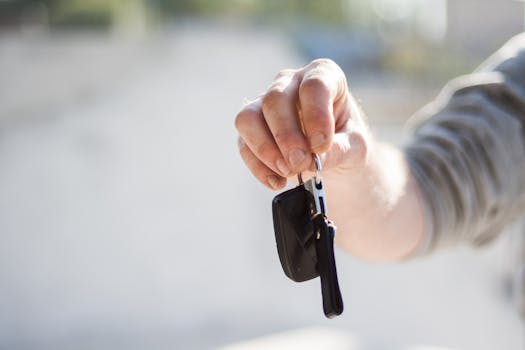 Cars are a great luxury that many spend a great deal of time driving. Almost all students are waiting anxiously for that moment when they get their licence and gain independence. There are seemingly a lot of benefits of having a car at varsity. After all, who wouldn't want to have access to a car whenever they choose?

A car is basically everything that a student needs when they're at university. A new world of possibilities opens up. Flexibility and independence go hand in hand when it comes to owning a car. You won't have to rely on others or make use of public transport. Even though you'll have freedom when owning a car, it'll also come with a big responsibility. You'll have to think about the expenses of the car, like insurance and monthly maintenance. Being able to balance these teaches financial responsibility. If you want to keep your car in good condition and want to drive legally, you'll have to budget.



Before buying your car, clear your head and think about the type of vehicle you want. You may be dreaming about driving around in a new Mercedes-Benz but when you're a student on a lower budget you have to be realistic about your choice. There are always

used Audi's

, Ford's and Polo's on sale at affordable prices that'll fit your budget.

Here are a few benefits of having a car at university.

Start a lift club

Find friends or classmates who live in your area and ask whether they need a lift to varsity and start a lift club. This way you'll have someone to talk to and even make friends. It's important to know the people you're lift clubbing with, otherwise, the ride to and from varsity could become very awkward and miserable. You can work out a schedule of who will drive what week. You should work out the cost of the lift club and you can also save on petrol with this one.

You'll have transport for the holidays



Having a car at varsity can be beneficial if you're

staying in the university residence

. If you want to go home, even if it's a day or two drive, you can do it on your own terms and don't have to rely on someone else. You don't have to worry about delayed trains, full busses, expensive flights or any other kind of public transportation. You can leave whenever you want to and don't have to stick to time schedules. If you're keen, you can also offer to drop friends off if they live on your way home.

You can get an internship or weekend job

Without a car, you can also get an internship or weekend job, but having a car will just make it a bit easier. Having a car might even open additional professional doors for you. Whether it's a full-time job where you want to work after you graduate or an internship you've always wanted. With your own vehicle, you'll be able to go to work earlier or leave later if you want to. You can also take a weekend job that's in another town or a few kilometres away from university or home.

Save money when shopping

Having a car while at varsity might become a bit expensive at times but you can save money in other aspects. When you're stuck on varsity residence, you're sometimes limited in terms of buying groceries, stationery or clothing. That kind of stuff is normally expensive at university. With a car, you can shop wherever you want to. You can also search for the less-expensive retailers and the ones that give student discounts.

You're more flexible

If you often need to help with family matters or perhaps have to be home every second weekend, having a car will help you save time with travelling. You'll have more time to focus on your studies instead of commuting back and forth. Also, if an emergency occurs while you're at varsity, you can easily attend to it. If you perhaps need to be somewhere after class or in between, you don't have to stress about using public transport.



Having your own car is a complex financial commitment, therefore you need to

do proper research

before purchasing one. It'll be a big advantage for you as a student to have a car while at varsity, so make sure you can take care of the maintenance. Owning a car makes sense for some students but it's wise to check what other transportation options are available for you.

Comments
comments