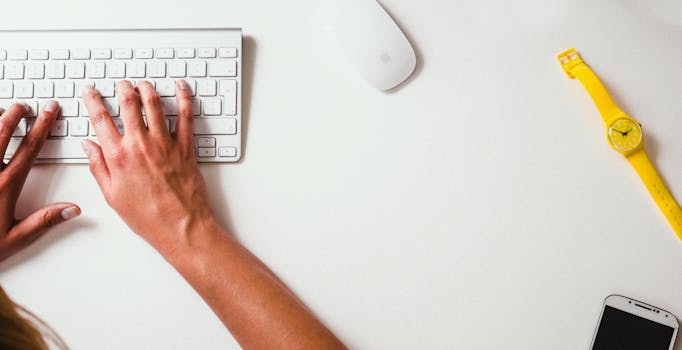 If you're looking to upskill yourself in the workplace, becoming a certified project manager might be an option. If you're planning to go down this route, then you can look forward to career advancement and an increase in salary. This is something needed in every business and is usually high in demand.  

This training will help you as a student to gain self-confidence and dependability by developing strong leadership skills. You'll learn to define clear project objectives and set realistic goals to complete projects in a specific time. By being a project leader, you'll be able to encourage your team to meet deadlines. With the good organisational and communication skills learned in this course, you'll be able to lead a team successfully.

Do you want to improve and strengthen your skills? Do you perhaps want to get promoted within your department or apply for a job outside your department? Then doing this course is just for you. You'll have the right set of skills and knowledge to manage a project effectively. It'll also help you become a better person as you'll have a better sense of your time and resources.



Here are seven benefits of doing a

project management training course

.

Customer satisfaction
This course will provide you with an easy-to-follow map that leads to the completion of your specific project. Once you know what bumps to avoid, you'll be working smarter rather than harder. You'll learn that listening is the key factor to improve customer satisfaction. Show that you're listening to your customers by taking notes and repeating back what your customer has said. In the workplace, the customer is always right and by doing this course you'll master all the basics.

Better flexibility
One of the greatest benefits of project management is that it allows for flexibility. You'll be able to work on a variety of projects without mixing them up. It allows you to map out the strategy you want to take and you may even be able to discover a smarter direction to take. For many companies, this is worth a lot. The fact that you're able to take your own route to achieve success.

Develop existing skills
You already have a set of skills you use in the workplace. Taking this course will help you improve those skills. Everyone needs to give their skills a boost now and then and this will help you do just that. It'll also help you with skills that you feel need a lot of attention. Having the willingness to learn and do new things is a must when you do this course. Whether you're lacking in leadership, communication, planning or managing conflict, you can be sure that a project management training course will help you with that.

Learning new skills


You'll expect to

learn new skills

from this course and that's exactly what you'll do. You'll be able to reinforce existing skills to take a fresh perspective of what you know. This course will reinforce your understanding and ability to use a common language to discuss anything around your expertise. This'll also enable you to better capture and communicate project requirements and success criteria.

Job opportunities


Completing this course successfully will enable you to apply for various jobs in your field. You'll have better project performance and will be recognised for that. Other companies will likely hire you with a certification in project management on your CV. Doing this course will help you access mentors and resources that can help you

explore opportunities that are available to you

.

Increase salary
Whenever you're deciding to upskill, you'll stand a chance to increase your salary. This course empowers you with skills that improve productivity and ensure successful completion of projects. With this certification, you'll be doing more work and will be in a leadership position, which means a higher salary. This will also act as some kind of motivation for you to successfully complete your course.

Benefit to the company
You'll be a big benefit to the company as you'll be one of few who'll be doing this course. Many companies would love to have someone like you on their books. No company will say no to someone who can handle the work of two designations without any hassle. It can lower the cost to the company as they don't have to worry about hiring a lot of people, hence why your salary will increase. A trained project manager can have a realistic approach towards project implementation. They can work by utilising the given resources and yet save costs.

The more skills you have, the easier you'll find it to complete tasks or projects. Doing a project management training course won't just add one skill to your list but a variety. You'll unlock a vast amount of opportunities for you and your company. And remember, the more skills you have the more valuable you are to the company.


Comments
comments