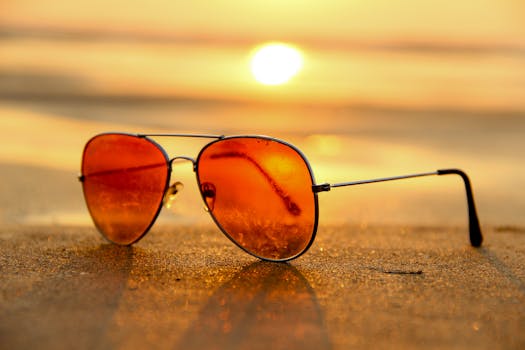 Summer is always the best holiday break. Blue skies and warm, sunny weather. In a week or two, summer will be something of the past and you'll be back to your normal routine. The summer holiday is quickly coming to an end. That means that you must make the best of your time before heading back to classes.
The last thing you wanted to be reminded of now is school. Therefore taking advantage of the next few days or weeks, before it gets replaced by assignments and deadlines, is a must. Even if you're occupied by some kind of summer job or internship, you need to take a break and enjoy your holiday. Once you're back at varsity, you'll only see the holidays within a few months again.
You only have a few days left so you can't do a lot of things but do as much as you can. Before packing your shorts and bikini's away, remember that there are still sun rays to be soaked up. Embrace every opportunity to savour some fun time with family and friends.
Here are five things you can get yourself up to before summer waves goodbye.
Go on a hike
If you want to be outdoors, in nature and do something adventurous – taking a hike might be the answer. You need to do this while you still have the time and the weather's great. You can go out and explore hiking trails at your local parks, nature reserves and mountains. While exploring your surroundings and building strengths, you can also
get some exercise
. It's a win-win. Decide on how long and where you want to hike and invite a few friends to join you. It doesn't have to be a long hike.
Have a staycation
As a student living on a tight budget, a staycation might be the best option for you. There are a lot of things in your area that you might've not seen yet. This will be the perfect time to explore your town. Another great reason to take a staycation is because you can relax and enjoy some special time in the comfort of your own home. There's no better place to sit back, relax and enjoy the summer. You can also invite whoever you want to join you. You also won't be spending a lot of money.
Have a beach day
There's nothing worse than not visiting the beach during your summer holiday. Grab some friends, pack a few goodies and enjoy the time in the sun. There are a lot of ways to have fun at the beach. From playing volleyball and beach soccer to taking a one day
RYA yacht sailing course
. You can also enjoy the sea, play in the sand or just enjoy the view from under your umbrella. Whether you're enjoying it alone or with a bunch of friends – make yourself ready for a fun time. Bring a lot of water or other beverages to keep you dehydrated. Also,
apply enough sunscreen
every second hour. Apply even more if you spend time in the water. You don't want to have sunburn on your first day back at varsity.
Be a tourist in your hometown
Travelling usually costs a lot of money. Cash that you'd rather save for when varsity commences. Being a traveller in your own town will save you from packing and dealing with airport security. There must be some place in your area you've never visited before. Whether it's the local museum or that bubbly café you're always walking past. You might be surprised at what your town has to offer. You can also act like a tourist and ask questions to people who know the history of the place. Questions that you've always wanted to know about specific buildings, roads, etc.
Watch the sunset
Many people tend to only enjoy this when they're on vacation. As if the calming and beautiful view only happens in an exotic place. Snap out of it. The sun sets every single day, it doesn't matter where you find yourself. You can enjoy the beautiful sunset wherever you are. Slow down your perception of time by seeing how the sun goes down. Enjoy the moment. If you're an Instagrammer who takes and post pictures of everything, you better ask someone else to take a picture for you because this isn't something you want to see through the lens of a camera.
Before you know it you're back in front of the books and busy setting up exam schedules. Soon you'll be wrapping yourself into woolen coats and boots as winter is approaching. Time flies very quickly, so cherish every moment of your last few summer days. Go out and explore.
Comments
comments