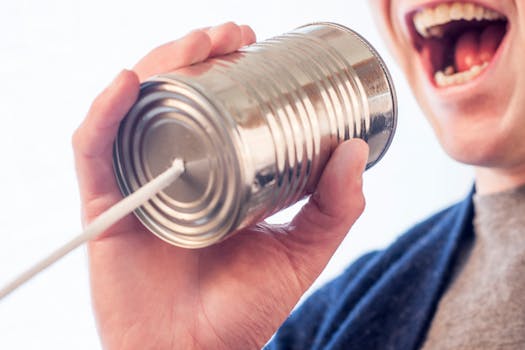 If there's one skill that you really want to learn or improve, then it's this one. This is one of the most important life skills. Communication leads to everything you do in your daily life. Whether you communicate at work to meet deadlines, presenting information or try to have a conversation with family and friends, it's essential.
This is something you have to learn throughout your life. Something you'll always have in your back pocket and which will help you on a long-term basis. Knowing how to talk to people and have a proper conversation can help make a difference in your interpersonal relationships. This will also help in expressing how you feel without hurting anyone.
If you're communicating well, you'll stand a chance to get more opportunities than the person who doesn't communicate effectively. However, you have to learn and adapt this skill in order to be successful. Everyone can do this and all it cost is your time. By taking a
corporate communication course
at varsity will teach you all the basics that you need know. By doing this course you can even craft a career in communication.
Here are a few tips on how you can improve your communication skills.
Listen
Communication is a two-way process. You can't have a conversation with someone where you don't listen or take note of what they have to say. On many occasions, you just want to listen to what you want to hear. That's unfortunately not the way to go. In order to communicate effectively, you have to listen first. Listening isn't the same as hearing. You must be able to analyse and understand what the other person is saying. And before you respond, you have to make a summary of what you've heard. Focus on the receiving message rather than what to say. Good listening skills will enable you to have a good response. You both deserve the opportunity to express how you feel.
Always be honest
It's always best to tell the truth at all times. When you're being honest, communication becomes less stressful and complicated. If you lie to someone, then you always have to remember it. Otherwise, they'll find out the truth. If you're open and honest, you'll have a much easier time to communicate with whoever you want to and those people will be willing to have a conversation with you as well.
Take your time
You don't have to rush communication. Many people try to utter a lot of things at the same time. Making it impossible for the receiver to understand. As difficult it may be, you sometimes have to try and take a pause between sentences. Allowing you some time to breathe and think. If you're trying to get through conversations quickly, that's when problems occur. You might be in a rush and say the wrong things at the wrong time. So if you find yourself communicating with someone, take your time and pay attention to what the other person has to say. Taking just a little extra time can make a big difference.
Make eye contact
You must
make eye contact
. Many people fail to do this as they tend to feel uncomfortable. If you want to communicate effectively, you have to learn. Many people focus on the lips of the other person – that's beneficial in a noisy environment. However, you have to learn to make eye contact. If you fail to do so, the other person might think that you're being sly or dishonest. If making eye contact, you'll feel a stronger connection and can relate to their emotions.
Body language
This is one of the most important factors you should take note of. You can't have a conversation with someone with your arms crossed and looking the other way. Or even worse, being on the phone while someone is talking to you. These types of things normally reveals more than you think they do. Whether you're in a workshop or in an interview, remember you're still communicating, even if you don't say a word. Read other people's
body language
and see how they do it.
Ask questions
You don't want the other person to talk to themselves. To keep the conversation flowing, you should constantly ask questions based on your discussion. Asking questions and repeating some of the words the other person is saying is a great way to show that you're interested. This will also prevent confusion. You must confirm that you have a mutual understanding of what's being discussed.
Communication is the connection between two people. Always try to approach and end a conversation in a friendly manner. Make sure you and the other person understand the message. Effective communication also involves respect, awareness and clarity. Ask for feedback from the other person. This will show that you've actively listened.
Comments
comments