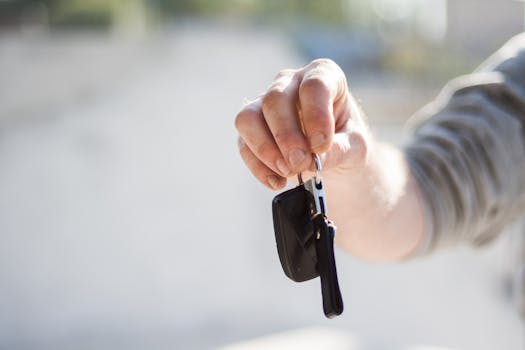 At some point, everyone wants to own their set of wheels. Everyone will get there eventually, but probably at different times. It doesn't matter whether you're a recent graduate or just someone who never owned a car, buying your first car can be a quite stressful. Owning a car is a major step to being independent and not laying on your parent's' neck anymore. However, there's a lot of financial implications that you should be aware of.
You must be prepared to start off with this process. You need to purchase the car, get insurance, pay for the monthly fuel and maintain it. So you have to be ready for additional expenses beyond the purchase price. Through all of that, buying your first car must be an exciting experience. There are so many options to choose from, finding a vehicle that meets your needs and budget.
All of this requires research and time. Here are five things to bear in mind when entering the car buying process.
What can you afford?
Before you do anything else, you have to make sure that you have a budget. Your available money will determine your car choices. By now you should be used to budgeting, so it's important to set yourself a target of how much you're willing to spend on a car. If you don't have a big budget, maybe you can consider buying a pre-owned car? There are always Polo's, Nissan's and
used Volkswagen cars for sale
at reasonable prices. The best way you can save money is by investing in a used one for now. You can always buy a brand new one later in life when you can afford it. The best solution right now might be to borrow money from a family member and repay them as soon as you're back on your feet. That saves a lot of red tape and keeps the money in the family.
Research
If you've set up a budget, then you can start with setting up a list of possible vehicles. Focus on practical choices, cars that you can actually afford and that'll satisfy your needs. Get your mind off buying a sport or big vehicle. That'll cost you a fortune for insurance and to maintain. You know you can't afford it right now. Opt for cars with smaller engines that are easier to maintain. Do your research and check all the options available to you before making the final decision. You can also search for reviews from people who've used that type of car.
Do a test drive
Check out online on what people say about the car you have in mind. Balance your views with what you like and use the feedback to highlight aspects that call for closer attention. For example, when people complain about the steering wheel or seats of the car, you can evaluate and experience that by
doing a test drive
. Your findings on the car might be different. Assuming that new cars are consistent performers, a casual inspection won't do any harm and will prove whether a car is in new condition.
Inspect
The best way to determine the history details of a used car is by buying it from a family member or someone you know very well. It's always a good idea to ask a car-savvy person to assist you when buying a used car. Carefully look at the car, inside and out to make sure everything is in working order. New or used, always check it in daily hours to ensure nothing is wrong on the outside. It's important to take a used car to a mechanic for inspection. It'll cost you some money, but it's money spent well.
Negotiate
If the car looks good, is satisfactory and is within your budget then it's time to negotiate. When
negotiating the price
, it's important to have someone who went through this with you. Only for safety reasons. Most people don't exactly know how to negotiate for a fair price and then get intimidated by salespeople. Therefore being a first-time buyer, you don't stand a chance going solo. If you're buying from a private seller, then the negotiation isn't that complicated. You can basically check the price of the car online and take it from there. Negotiate one element of the deal at a time. Get the price you're going to buy the car for and then move on to discussing financing, if interested. If you and the seller can't come to a fair price, walk away. There are other businesses that'll offer you what you want.
There are a lot of cars at affordable prices out there, so take your time. Consider these five tips first before making your final decision. Buying a car doesn't have to be a stressful and difficult time, make it fun and exciting.
Comments
comments