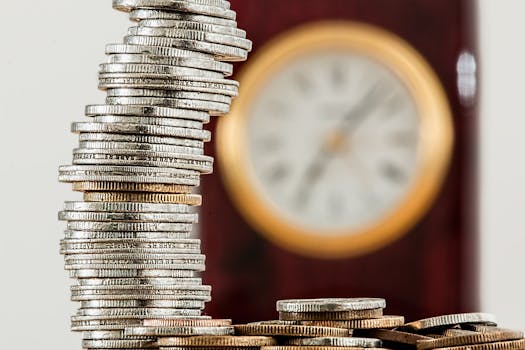 We've come to the end of another academic year. As a senior, you focused on your finals plus you needed to get yourself ready for the workplace as well. A whole new environment awaits. New work, new people and a new boss. Are you ready for it?
Finding the right job can be a challenge in tough economic times. However, your varsity qualification and specific skills will be helpful. Combine your education with a solid job-hunting plan and you'll be ready to kickstart your career. When applying for jobs, you'll sometimes get more negative than positive feedback. That's all part of the process and the barriers you'll have to overcome.
Here are six things that you'll have to bear in mind when starting your career.
The accepted salary
In many cases, the company has a fixed salary or stipend and changing that isn't negotiable. You have to be with the company for a certain amount of time in order to get an increase. Many people who're just starting off in their career think they can negotiate a raise after a few months. Well, it doesn't work that way. Also, some companies will deduct medical aid and pension fund directly from your salary. It's your job to enquire about this or even ask about it during your interview process. If the company doesn't deduct that from your salary, then you should request information about
what the Essential Medical plan is
and its benefits. That way you can get yourself and maybe even family members covered.
Making mistakes
In varsity, if you make a mistake on a test or handed work in late, it only affected you. But at work things change a bit. Mistakes can have an effect on your boss, coworkers and the rest of the company. People might end up staying late to fix the mess you caused and can even end up missing their own deadlines. Therefore, you must always double check your work before sending it off. Yes, everyone makes mistakes, but you have to learn from them. And making the same mistake over and over simply means that you're not willing to learn and grow.
Now's what matters
There are a lot of students who are smart and have the potential to succeed when they're at varsity. However, what you achieve now at your workplace is what actually matters. You can't come to the workplace with the mindset and attitude that being smart and bright will help you succeed. This is unfortunately not school anymore. If you want to
build a career
in the working world, it's going to cost you a lot of hard work, dedication and commitment. You'll have to get your hands dirty. If you're not working hard you'll end up missing deadlines and not achieving your goals.
Holidays
The holiday system in school is different than the ones in the working world. At school, you're used to getting automatic holidays while at work you need to book time off for holidays. A lot of companies work on public holidays as well, so you have to ask about this in your interview. It depends on the company's policy of how many days you're allowed to take off. Two weeks are normally the longest you can take a vacation. If you use all your holiday days throughout the year, you won't be able to take off time at the end of the year. However, this differs from company to company.
Performance counts
Achieving great performance
comes hand in hand with hard work. You can't just sit and wait for tasks or assignments to come your way and finish them just because you must. You must be eager and willing to learn and do the work. You should be identifying the gaps in your department's work and make room for improvement. If you sit back and wait for someone to tell you what to do, you might not get much done and will eventually fail. This isn't school where you'll be spoon feed. You're doing real work that's bringing money into the company and therefore have to put everything in.
Attitude plays a big role
Your attitude is key to success. This is an important step to take forward if you want to achieve your greatest potential in life. You should monitor your attitude and its impact on your work and fellow colleagues. You might produce good work but if you appear unfriendly and rude then you won't succeed. If you want to thrive then being polite and cheerful isn't optional.
Being the new kid at the office can be tricky, particularly when you're starting your first real job. But by being conscientious and keeping the above tips in mind, you'll fit right in – and quickly.
Comments
comments