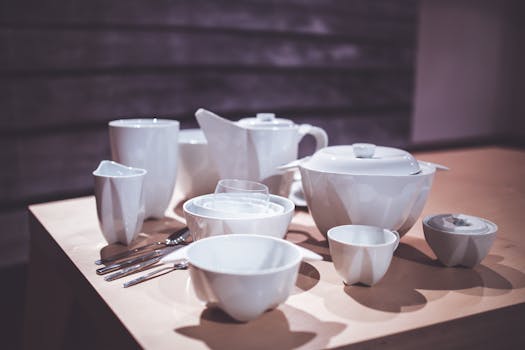 Are you a first-year student? Relocating into university residence for the first time can be an exciting experience. But there is nothing more daunting than packing up your life to move into your dorm room, especially if you're a freshman.

What do you pack? What do you need to bring with you? How much space will you have?, these are all questions that'll arise before you move. Moving into your dorm is something you should look forward to. It's the first day of freedom and a whole new environment. A new journey with experiences and independence from parental authority.

There'll be a lot of excitement and anticipation as it gets closer to the time, it's all normal. You're supposed to be anxious, nervous and excited as your emotions run high, it's all part of the process. For the early school years, stocking up for back-to-school was pretty simple. But leaving for university is a little bit different. You still need the basic stationery but you'll also a few appliances to help you get by in the dorm.

Here are a few appliances you'll need when moving into your dorm room.

A mini fridge



This is one of the obvious appliances that every student needs in their dorm room. Even if you're on an eating plan and don't plan on preparing your own meals in your room, you still need a dependable mini fridge to keep your drinks and snacks cool. Having a fridge means you can buy the food you want when you want it while relying less on dining halls. You'll be able to live a healthy lifestyle as you can

store your healthy juices and fruits in your fridge

. They are small enough to put in a corner or underneath your study desk but large enough to hold your basic foods and drinks.

Microwave



Having a dependable microwave is another must-have dorm appliance. Your dorm will probably have one in the common area but it'll likely be an older model that's not as effective as your new one. Plus, somebody is bound to be using it when you need it the most. A small countertop microwave is easy to move with you and doesn't take up much space. While not always cheap, investing in a microwave is a must. Also, when you don't have access to the kitchen with an oven or stove,

a microwave is the next best thing

. You can use it to make microwavable eggs for breakfast, warm up leftover food or make a bag of popcorn for a late night snack. All without having to leave the room or wait in line. Just be sure to check if your dorm allows microwaves beforehand because some do and some don't.

Electric kettle

While many cooking appliances aren't allowed in dorms, most electric kettles have thankfully been accepted. You can use the kettle to heat up water for tea, oatmeal, hot cocoa, soup or coffee. It's ideal to have an electric kettle in university residence, especially for a dorm room where there's no kitchen available or close by. You won't believe how much a kettle is needed, especially hot beverages in winter when your dorm room is cold. Many of these things can be found elsewhere on campus but it's convenient for you to be able to make them yourself, any time of the day and without leaving the dorm.

Eating set



Whether you're an aspiring chef or a dining hall regular, there are always those times when you're starving but aren't in the mood to step out of your dorm room. The average residence room doesn't have a kitchen but that doesn't mean you won't be doing plenty of snacking or even eating meals in your room. It's often the little things that make dorm life feel like home. By having a serving set instead of disposable stuff will  make you feel more like you live there and less like you're a visitor. Look at places

where you can buy crockery at affordable prices

that will fit your student budget. They usually come in sets, making it cheaper than buying them separately. With a few dorm kitchen essentials, you can make any snack you like, saving yourself the long walk and a few precious minutes.

Moving into university accommodation is not as bad as everyone says it is. Make sure you have all the necessary appliances because this is where you'll spend most of your time. You have to make your dorm as homely and comfortable as possible. Bringing along these four appliances is a great way to make the transition into the dorm easier, so you can concentrate more on your studies. This new journey will be fun and full of adventures.

Comments
comments