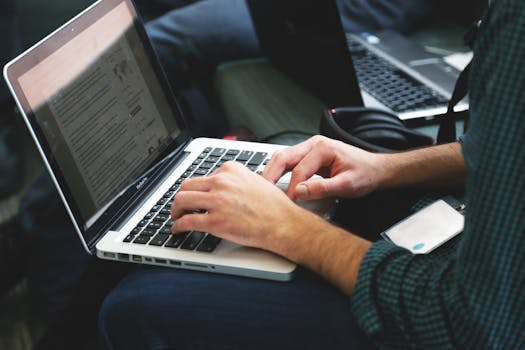 Do you want to give your career a boost before it's even started? As a student, you constantly get bombarded with advice about doing internships, volunteering, salaries and other related issues regarding your career. You might get annoyed with it but in this competitive world it might just be what you need to ensure a successful career.

If you're looking for a career-development strategy while studying, then volunteering is your answer. Even if you only have a few hours per month, offering your time and energy can make a big difference. Many think volunteering is just about organising files or getting their hands dirty. And, while there's nothing wrong with that, there's much more to the world of volunteering.

Many might not want to take on a volunteering job because it's unpaid. However, this is a great way to prepare yourself for the future. By the time you graduate and job hunt, you'll have a firm knowledge of what to expect in the workplace. And as a benefit, you'll be around like-minded people who share the same viewpoint as you.

Here are a few reasons why volunteering as a student can help you land your dream job.

It's a networking tool


Aside from giving you an opportunity to give back to your community, volunteering provides a

platform to network

. Through this, you're taking a step forward by opening yourself up to people who can offer you a job opportunity. You'll meet people who might send you in the right direction when you're looking for a job. They can even offer you a job since they know you've volunteered. You might be able to build a career from volunteering and networking might be your key to landing a job in a specific field. Building relationships with people from various backgrounds is crucial.

Learn new skills

It doesn't matter what field you're majoring in, there will always be extra skills you can add to your CV. Just because it's an unpaid job doesn't mean the skills learned are basic. You can even polish existing skills in a real world setting. Try to build upon skills you already have and use them to benefit the greater community. You'll learn how to work in a team to achieve a specific goal. The skills gained from volunteering won't just help you prepare for the workplace, but will also be noticed by prospective employers. It doesn't matter what skill it is you're learning, it'll have a positive impact on your career and might be the reason for you getting a specific job.

It boosts your experience



Many companies require job seekers to have experience in a specific field and if not then you might not get hired. Volunteering allows you to try out different organisations and roles for which no experience is required. You're able to try out different careers without making a long-term commitment. In some fields, you can volunteer directly at an organisation you're interested in. For example, if you're a medical student you can volunteer at a hospital or help

Doctors Without Borders

heal patients across the world. Volunteering can help you get the experience you need and give your career and CV a boost while introducing you to new hobbies and interest.

It brings excitement and fulfillment to your life

Do you want to explore your interests and have fun at the same time? Well, doing volunteer work you find meaningful and interesting can be relaxing and full of excitement. Loving what you do will make you happy and leave you feeling great about yourself. It'll boost your confidence and you'll have the motivation to face life. What's the purpose of volunteering if you're not excited about what you're doing? It's always important to choose a volunteer job you know you'll enjoy and love.

Help with time management



As a student, you already have a lot of priorities and tasks to do on a daily basis, plus your social life and now volunteering as well. One of the reasons people don't volunteer is because they don't have the time. However, if you really want to make a success of your career then you'll make time for what's important. Doing all this will

teach you to manage your time

and give your full attention to every task. Being able to juggle between work and classes is good preparation for the workforce. Volunteering teaches you to manage your time in an organised way in order to balance priorities.

Volunteering is key to finding your personal and professional identity. You'll have a richer and more enjoyable experience if you know your goals and interests. Know what you're working towards and what you want to achieve. What's the purpose of volunteering at an animal shelter if you hate animals? Try to do something you love that will benefit you in the end. Start making changes now to create a better and brighter future for yourself.


Comments
comments