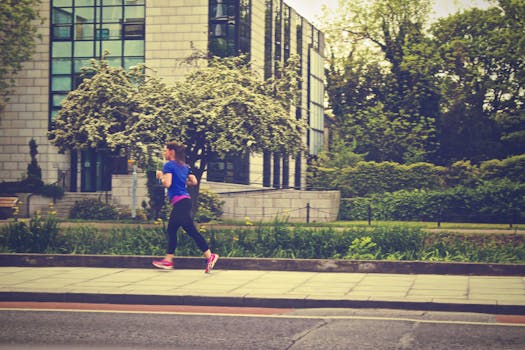 You're off to university, the first big step into independence and a very significant step in the journey of life. Between classes, studying, meetings and maintaining a social life, students often forget to maintain their health. Many think it's not necessary to maintain a healthy lifestyle but little do they know it'll be easier to start a healthy lifestyle now and continue it throughout their life rather than have to suddenly change their habits in ten years time.

Whether you're a returning upperclassmen or attending university for the first time, living on campus presents a whole new set of challenges. One of which is staying healthy and active while you're away from home. Living on campus can be a tough transition. Whether you lived in university residence before, getting back into your routine can be difficult.

It's always a good idea to take a look at your healthy habits. University is a time where you go through many phases and challenges, so it's important to not only focus on putting nourishing food in your body but also to be physically healthy. It won't happen overnight and will take some time, but with discipline, you'll get there.

Here are four ways on how you can live a healthy and active lifestyle on campus.

Establish a routine

At first, you might relish the fact that you don't have to stick with your usual eating plans anymore. Your parents aren't there to watch over you and you can basically eat whatever you want. You have to be disciplined though and get into a routine. You can start by following a healthy eating plan. It should include foods you enjoy along with good foods like fruits and vegetables. With that, you should include exercising and make time for studying. Take baby steps and take it one day at a time. Once you're in the routine it'll come naturally.

Eat right



Eating a healthy meal

can boost your immune system, help you maintain a healthy weight and can improve your overall health. At first, it may seem difficult to eat healthy on campus when your meal choices consist of the cafeteria and the fast food restaurants. However, there are easy ways to make some adjustments in your eating plan. You need to start your day on the right track by eating breakfast. Try to wake up a few minutes earlier and enjoy a healthy breakfast before rushing to your first class. Make time in your day to go and grab a healthy salad or sandwich from the dining hall. For all those late night cravings or procrastinations while studying, try healthier alternatives. For example, get pizza with vegetables as topping instead of meat and cheese. Always keep healthy snacks on hand for when you feel tempted to buy unhealthy snacks.

Start a workout routine



Fitting exercise into your university life can be difficult but most campuses make it easy for students to get exercise. One of the easiest ways to get exercise is to walk to class instead of taking the university shuttle. Depending on your class times, this can add anything from 20 minutes to an hour to your exercise. Most universities have a sports field or gym that students can use. You can even join a sports team. Many also offer physical fitness classes, so take advantage of those for a fun way to get exercise. You've heard the phrase "dress for success" before, but while it's a good motto to have professionally, it can be applied to the world of fitness too. Invest in a

good fitness clothing brand, like Triumph

.

Get enough sleep



Sleep usually makes you feel better, but its importance goes way beyond just boosting your mood.

Adequate sleep is a key part of a healthy lifestyle

. As a student, it's easy to study the whole night or party with friends until the morning but don't make it a habit. It's important to try and get six to eight hours of sleep per night to improve your overall health. Sleep deprivation can lead to reduced brain function and headaches. To stay rested throughout the day, try to take a nap during the day, perhaps after classes. And for this reason, it's important to establish a routine. If you're going on a diet and begin exercising, you need to think about going to bed earlier too.

Eating healthy and staying active are two of the ingredients to living a healthy lifestyle. As a student, you'll be stressed with classes and exams but relaxing is essential to staying healthy. Follow these simple four steps if you want to achieve success.


Comments
comments