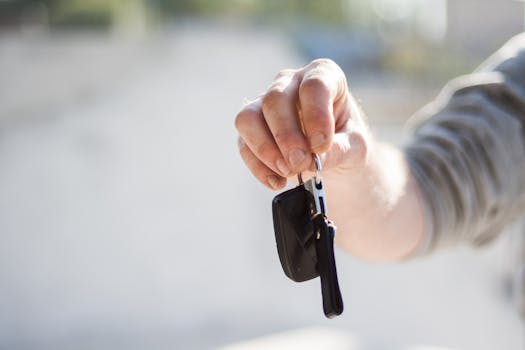 Buying a used car was once a tradeoff. The price for the car was less but the investment quite risky. There was always the chance the car might be unreliable or dangerous. However, on the bright side, cars are more reliable and affordable these days.

Buying a used car can be a great way to cut the cost of driving as most vehicles lose an enormous portion of their value in their first year. There can be risks involved too, so it's best to take your time when looking for a car to purchase. The secret is to buy with your head and not your heart. You have to ensure you make an excellent choice in order to prevent headaches later on.



Make sure you're aware of all the necessary documentation and how to fill in the forms. If you buy your car from any

private pre-owned car dealership in South Africa

, the dealership will take care of the administration and process all the paperwork for you. There are a lot of factors you need to be aware of when it comes to the maintenance of the car. As a first-time car buyer, you also need to know the restrictions for vehicle finance.

Here are a few tips to consider when buying your first used car

Finance your car
If you're a student or recent graduate, then buying your car cash might not be an option. Learning what you need to apply for finance for your vehicle is important. Some used car dealerships will also help you finance your car. Always go for the cheapest option and negotiate a cheaper price if possible. You need to do proper research on how to finance your car. You should have a clear idea of what type of vehicle you want before signing any deal. Before applying for vehicle finance, the following questions should pop up: "What do you expect in a vehicle?" or "How much will you pay on a monthly basis?"

Know what you're looking for

Walking into a dealership and not knowing what type of car you're looking for can be a compromising situation. If you're unsure of what you want you could end up spending more than what you've budgeted for. It can also lead to an impulse purchase. Take some time before going to a dealership to narrow down your car options. You should know exactly what you want as it'll help you when it comes to budgeting for your car. Research all of your options and compare it with others to ensure you're making the right choice. By doing that you'll also learn how to recognise a good deal.  

Be a strong negotiator



Bartering with a salesperson can be difficult if you're a first time car buyer. In order to get a good deal, it's important to let them know you understand the process so they don't take advantage of you. Make sure you're aware of the value of the car you're thinking of buying. You should try to at least get a fifteen percent discount on your car. Convincing a dealership to accept a lower amount won't be easy but it can definitely be done. As a first time buyer, do your research on the specific car and

brush up your negotiating skills

. If a salesperson makes you uncomfortable, ask to speak to a different one. It's always wise to take someone with you if you don't know the process or are too scared to negotiate.

Test drive the car

Always do your research beforehand because if you go to a dealership knowing exactly what make and model you want, the salesperson will let you do a test drive immediately. Ask the salesperson about the legalities before you test drive. If you break the law while driving the car, it'll be your problem. But you must enquire who'll be responsible for the damages of the car should anything occur that is out of your control.

The test drive is where you decide whether the car is right for you. You have to feel comfortable in it, be able to drive it easily and not be intimidated by its power. You should be able to sit properly, reach the wheel and pedals easily, and see clearly through your windows. If it's your first car being tested and you love it, it's still wise to test drive the other cars on your shortlist. Who knows, you might like your second option more.



Fall in love with the car by all means but negotiate the deal as if you might just walk away.

Buying a used car

can be a financially rewarding experience. If you follow these four tips you might have a much easier time buying your first used car.


Comments
comments