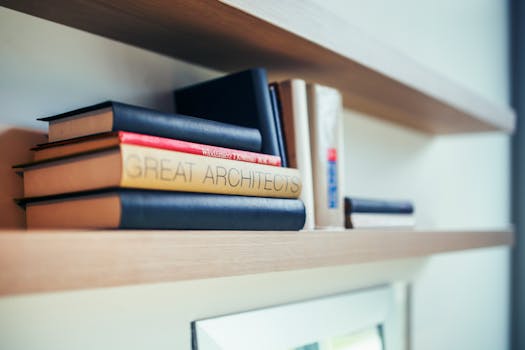 Is your dorm room looking a bit tired? Is it time for a new look? Are you in the mood for something different? The first semester of 2017 is at the halfway mark so perhaps it's time to revamp and give your room a change. The way your home looks impacts your mood and mental wellbeing, so it pays to give it a spruce up every now and then.

Major revamping can cost a lot of money and it won't  always add value to your dorm room. After all, this is temporary accommodation assigned to you for a few months. But that doesn't have to stop you from changing  your room to suit your needs. Small, inexpensive adjustments can improve the look and feel of any space.

The excitement of move-in day is over and you've got the hang of your classes. Your social groups have also, by now, fallen in place. So you have the time and energy to spend on  decorating your dorm room. And the possibilities are endless even if it's only tiny changes your make. Decorating can help brighten up the place and help cure homesickness. One thing about your life that you have full control over is your living space. Are you ready to take on an "out with the old and in with the new" attitude?

Here are five ways to revamp your dorm room.

Rearrange furniture



If you live in a single dorm room, perhaps you can reorganise the furniture to bring about change in the room. This is one of the most obvious ways to switch things up. Changing the layout helps to create a new look, different from what it was when you moved in. If you're

sharing a room, then you should check with your roommate first

before revamping. Try changing the direction of your bed or swop it around with your study desk. It may take some time and heavy lifting but this rearrangement will make you feel like you have a new room. It doesn't matter whether you have a small or big dorm room, having the right furniture arrangement will make it more comfortable.

Change your decorations

Are you tired of coming home to a nondescript bedroom? Or have you had the same style for several months and want a new look? If you have enough money to spend, you can decorate your room to your heart's content. You can still decorate even if you're on a tight budget. Move around your old posters or throw it away. Get new posters or print out some pictures of you and friends to display on your walls. You can even add decorative lights. These little changes will help your room feel new again. Just make sure not to add permanent decorations as it might be against your university's policy.

Maximise the space in the room

In your dorm room, no matter its size, there's always a better way to maximise the space. Optimise your living space by going vertical. You can use shelving to store textbooks, notes, computer equipment and any other paperwork that needs to be filed away. Make sure your closets are used properly. For instance, you can store out of season clothes in underbed storage containers.

Reorganise

Sometimes, spending a few hours moving things and switching furniture around in your room will bring change.It will make it look and feel like new. Add cushions and throws, which will add a splash of colour to a dull dorm room. All these little changes will help revamp your dorm room for this coming semester. Have fun with this. Note, before moving beds and study desks, make sure your dorm room policy allows you to do so. You can make your room pop with colour and personality really easily.

Get new bedding



There's nothing wrong with the Ben 10, Dora the Explorer or Spiderman bedding sets but don't you think it's time for a change? You reach an age where maybe you should spend your nights snuggled in something a little more sophisticated. It's time for an upgrade. Check out

where to buy new bedding sets at affordable prices

and get the new trendy ones. Bedding sets of different sizes are presented in the market. You need a bedding set that matches the theme of your dorm room. The quest for the dreamiest of snoozes is neverending. Beautiful, soft and plush bedding is part of the answer. One way to ensure a great night's sleep is your sheets. So make sure you get the best ones to feel fresh the next day, everyday.



These are just a few suggestions on how to revamp your dorm room. Living in this space

isn't as bad as everyone says it is

. Make your university accommodation as comfortable as possible. It'll be your home for the next few years, therefore it's important to make it cosy, pleasant and enjoyable. Opt for decorations that bring out personality and memories of home.


Comments
comments