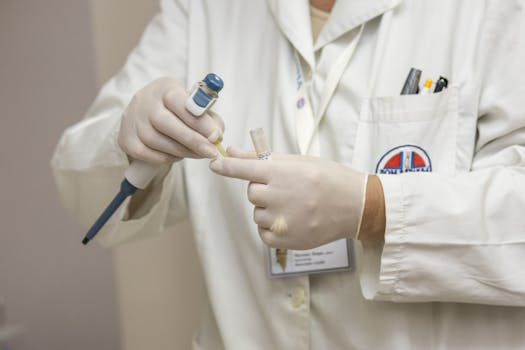 As a university student, you have your fair share of worries. Such as paying tuition fees, working out timetables and studying. With all this going on, it's not surprising that health insurance isn't the main thing on your mind. In fact, many students don't even have a hospital plan.

It's difficult to ignore the need for health insurance. With the rising costs of hospital and medical insurance and the high possibility of unexpected illness, ensuring the quality of your health isn't something to be overlooked. Instead, it's a necessary factor to consider. No matter what year you're in, having a good understanding of your health, the recent changes to healthcare and knowing the type of healthcare coverage that's best for you, is the only way to stay healthy.

Whether you're a first year or in your final year of university, there are health insurance packages available for you. These insurance packages won't just keep you healthy on campus but will also help prepare you for the future. And most universities require proof of student health insurance.

Here are a few reasons having health insurance at university is so important.

The possibility of illness on campus



Heading off to university is a big step. The expectations of new experiences can sometimes lead to allowing important details to fall through the cracks but your health insurance shouldn't be one of them. When you step out of your comfort zone and have your first taste of living on your own, it's easy to forget that becoming sick isn't the same when you're away from home. The

most common illnesses that occur among students

include colds and flu, stress, stomach flu and allergies. Several of these are illnesses that are contagious and which cannot be avoided. Being without your family when you feel sick can be a difficult experience. Having the financial peace of mind knowing you can visit a hospital to get yourself checked out and treated with no hassle can ease the process.

It's even more important if you're doing sports. If you take part in extreme sports at university, you stand a greater chance of being injured. Injuries are an inevitable part of sports activities. If you have health insurance, treatment for all injuries and required follow-up care will be covered.

Why being insured is important

University students tend to have the highest rates of being uninsured. Those who go uninsured have a higher chance of dealing with more severe illnesses due to the lack of adequate healthcare. You should see health insurance as an essential investment. Ask your parents to assist you financially if you don't have the necessary funds to take out a hospital plan or medical aid.

Having health insurance can be compared to buying a type of warranty. In the beginning, it may seem like just another monthly bill. However, it's a long-term safeguard and future relief for any medical incidents that might occur. If you take out a plan, the financial stress that may come with a doctor's visit can be made easy.

Get student health insurance instead of a family plan



This is one of the biggest benefits as hospital plans for students are usually offered at affordable prices. It's also designed to fulfill the needs of each student's situation. For instance,

Essential Med caters for all age groups and has affordable personal health insurance packages available

, perhaps you can check them out.

There might be the option to stay on your parents' insurance plan but a student health insurance may often save you money in the long run. There are plans that allow you to purchase coverage for the specific time you need. Plans often range from a simple month to month basis to a complete academic semester or year.

Also, your parents' health insurance might have specific limitations on where you can be treated and by whom. Having your own hospital plan will help you in the case of any type of emergency. It'll open up your network of providers and lifts this potential burden. It may be wiser to pay for a separate student health insurance, especially with the rate of family plans on the rise.

It's highly recommended to have health insurance protection while at university. Illness or any kind of accidents can easily occur, so it's best to be protected. The main concern is to have the right type of health insurance. As a student, you're already battling with high accommodation cost and living expenses, the last thing you need is a large hospital bill.


Comments
comments