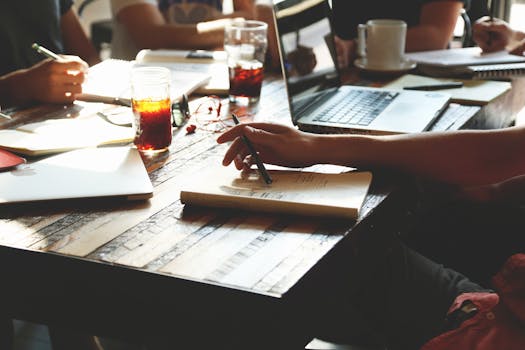 As you get ready for the first semester of university you and your classmates will be gearing up for orientation week. It's an exciting opportunity to get a taste of what your life will be like for the next few years. It's always wise to prepare yourself before heading off to university. Some of you'll be living on your own and even commuting alone. This is quite a big step to take.

Are you excited? Well, you should be. It's the start of a new journey. The thought of going to university for the first time can be daunting. But it's a whole new environment to explore. You've had your nose in your books for years now and finally got that acceptance letter. Going to university is nerve-wracking and exciting at the same time.



It's

time to start your university journey

and the first step will be completing your orientation week. It's the first chance you'll have to engage with fellow students, get to know the culture and see the resources your institution offers. This is the time to try out new things and talk to new people. And it's normal to be nervous, everyone else will be too. Going to university is a time of significant change and greater independence.

Here are a few tips to consider to successfully navigate your way through your orientation week.

Prepare to talk

You should be able to talk as it's what you'll be doing throughout the orientation. You may never see some of the people you meet at orientation again during your time at university but you should still attempt to meet new people. Who knows, you might make a few lifetime friends. Be prepared to talk about where you from, what you're studying, what your major is and the list goes on. With this information in hand you should try to do things you wouldn't usually do (like talking to strangers) and step out of your comfort zone completely. During orientation week you're bound to meet new people and find out everything you need to know about your institution.

Interact with lecturers, tutors and fellow students

Will you have access to a tutor? Are you allowed in every building of the campus?, you need to find out these things and orientation week is the ideal time to source answers to all your questions. During the week you'll learn about the various academic and wellness services that your university offers. You'll also get the chance to meet older students who have been through the system. An older student can serve as a mentor for you. No question is really off limits, so you can pretty much ask anything. Everyone will be in the same boat as you, so asking a question will help them too.

Start or join a lift club

Do you own a car? Find friends or classmates who live in your area and ask whether they need a lift to varsity and would like to start a lift club. This way you'll have someone to talk to and you might even make friends with them. You can work out a schedule of who will drive what week. You should work out the cost of the lift club and in turn you will also save on petrol. If you don't own a car of your own yet, there are a lot of

pre-owned cars in South Africa that are affordable and can fit any student's budget

. Perhaps you can talk to your parents about investing in a car.

Attend all the events

Orientation week usually spans four to six days. The first day will usually kick-off with speeches, keeping the fun activities for later. Many students only attend the first day, find it boring and end up not going again. Orientation is often long and tiring but it's important to make the most of it and take advantage of new things. It  gets better towards the end of the week once all the important information has been handed over and explained. If there's a music event at the end of the day or week then go along and make an effort to meet people. Look on your university's website for the sports fixtures and attend a few games. You'll meet fellow students people and it'll help you to understand the culture. Try to be upbeat and energetic.

Have a sense of humour

A lot of awkward moments are bound to happen. Someone will awkwardly wave or smile at you perhaps by mistake but that's the time to start a conversation. There's usually a speaker who makes too many bad puns or performs a few stupid dance moves here and there, don't get irritated by this. Instead, laugh at it. You should have a good sense of humour and engage with your companions.

It's important to try and have a good time. Be engaged in what you're doing but don't let yourself become too pretentious as you move through the orientation program. A little bit of enthusiasm and a light-hearted attitude at orientation goes a long way. And bear in mind that no one wants to talk to someone who's sitting on their own and constantly rolling their eyes.


Comments
comments