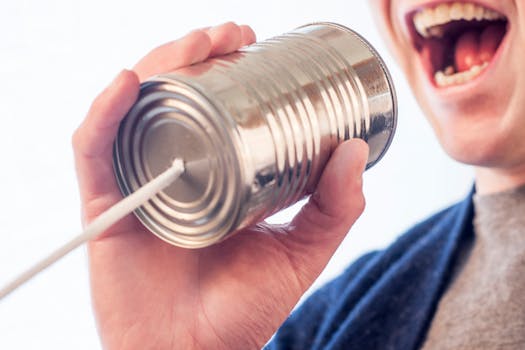 Many people today don't retire working in the same field they started in. Employees nowadays don't like being stuck with the same employer, company and profession. For many, a career for life is no longer an option. Everyone should be flexible in their job and be willing to change careers when new opportunities arise. And to be flexible, you need to have a set of transferable skills.

While your experience and qualification may make you the right candidate to apply for a job, to be successful in the role you'll need to show a mix of skills. There might be specific skills that an employer is looking for but most employers will want you to have some general skills too. Employers are often looking for skills that go beyond qualifications and experience.

Having employability skills can help you land a job. It can also help you remain in your position and work your way to the top. Before applying for a specific position, take a look at what skills you can bring to the table.

Here are five skills that are needed in the workplace, whether you're an entry-level or senior employee.

Communication skills



It doesn't matter what job or position you're applying for, you'll need to show good communication skills.

You need to have the ability to communicate both verbally and in writing with a wide variety of people

. This means getting your message across with less chance of misunderstanding. This is a skill every employee should have. You'll be expected to communicate with fellow workers and line managers constantly. With this, active listening skills are also important and involve not only hearing but understanding information. This is a basic requirement leading to fewer mistakes and a greater understanding of the needs of employer and client. Communication skills are especially important if you're working in a team. As your career progresses, the importance of strong communication skills increases.

Leadership skills



Leaders are team players, allowing them to work in a group to achieve the best results for their company. They display excellent social skills by respecting the thoughts, opinions and ideas of others. It's a bonus if you have natural leadership skills as employers often look for those people first. If not,

then you can always consider doing a leadership skills training course

. A good leader is seen as a person with self-confidence. Someone who has the willingness to learn. Developing your leadership skills won't just help you find a senior position but may also help you to gain promotion with your current employer.

Interpersonal skills

In almost every industry you'll have to interact with people. And having interpersonal skills will allow you to speak without fear. It'll also allow you to be part of a team, satisfy your customers, clients and manager's needs. You'll feel confident when negotiating  and make sound decisions. You'll also work effectively with other people. With this skill in your pocket, you'll be able to adapt the time management skill and be more responsible. You'll create a better work environment which can be less stressful if you have this skill.

Personal development

Lifelong learners are always valued in organisations. Companies need to create and develop better ways of doing things. If you're open to learning and embraces change you'll be more successful than the person who's afraid of learning and resistant to changes in the company. Most industries involve change and employees want people who are adaptable, patient and respond well to change. Self-motivation and confidence are key areas of personal development as is grooming and appearance which affects how others perceive you. If you adapt this skill, you'll learn to avoid negative emotions such as anger and stress while developing assertiveness and effective negotiation skills.

Planning and multitasking

This is an important skill to have. You'll be responsible for meeting your own deadlines and doing your daily, weekly or monthly planning. Employers look for employees who don't need spoonfeeding and who can work well on their own. This is especially important if you're working in a fast paced industry. You should be able to multitask and handle the workload coming your way. If you're not able to plan and juggle work and your social life, then you might want to work on your multitasking skill.

When it comes to getting hired, it's more than having the right qualification and experience. With these five skills, you can be successful in almost every industry. You need to be equipped with the right set of skills and qualities to fulfil your role and contribute to your company's success.


Comments
comments