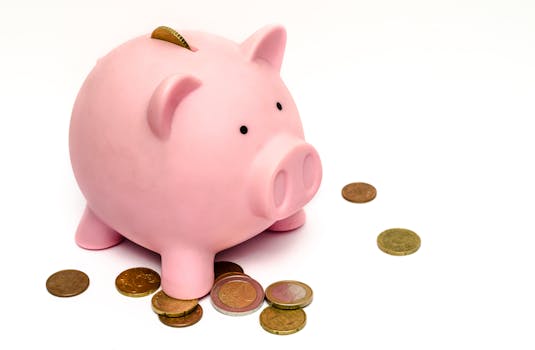 University is definitely an important time in anyone's life. As a student, you're exposed to a completely new atmosphere. At this point of your life, you can enjoy the freedom you've been looking forward to since you were in high school. But, at the same time, you have to learn many things to become successful in the years ahead. That's because most students are expected to get settled in life after completing their higher studies. So, you need to be prepared well in advance. And one of the important things you need to learn as a student is to save money effectively. It'll help you learn how to manage your finances later in life.

Unless you have recently won the lottery, managing your money should be a priority for you. Now that you're at university, it's likely that you're in charge of your own financial affairs, more so than when you lived at home. You have more freedom to decide where and how to spend your money, especially if your parents are far away.

Here are a few of the most effective ways for you to save money.

Save money on unnecessary costs



Once you cut out some of your habits, you'll be surprised at how much you can save. For example, many

students love buying on impulse

. You can save a lot of money if you put a stop to this. So, try to avoid giving in when you're walking by a store and see something you love so much that you spend all the money you have to buy it without a previous plan of doing so. You can also cut costs by walking to campus or making use of public transportation instead of driving your own car. It's all these small things that would greatly help you save money.

Save money on books

At university, lecturers usually teach students from notes or data collected through research work. The need for hardcopy textbooks is reduced and many institutions make use of ebooks. So, before buying a textbook, conduct proper research to see what form of textbook is needed. If you do need a hardcopy textbook, look for a secondhand one instead of a new one. It'll be cheaper and you can sell it again once you're done. Notes from old students or online sources may also be sufficient for your purpose. It'll, in turn, save you money which is otherwise spent on buying or renting the textbooks.

Save money on basic amenities

There are specific things you'll need while living away from home. These things may include furniture, a refrigerator, utensils, etc. Instead of buying all these items, you should check with the university campus if there are some unused things left behind by the old students. Find out whether there are offers for free amenities you could use during your stay. Or find out if the storage space on your campus where all such things are piled up has an auction. And, after getting permission from the authorities, you can get these things for free or at cheaper rates.

Save money on accommodation

By being diligent, you might find accommodation online without an agent to save you money. And having a good roommate is another great option to save money. You can also save quite a bit by researching and looking for accommodation near campus. It'll be cheaper to stay in a dorm room.

Prevent overspending



Students usually spend lots of money on unnecessary things. Whether it's on internet bills or clothing, all such costs can be restricted and cut down by

creating a monthly budget

. It's important that you strictly follow your budget if you're serious about saving money. To ease this task, you can use prepaid cards instead of cash. A prepaid card will allow you the convenience of a credit card without going into debt. You can use it to buy items online or in person. But since you must load it with money before using it, you never spend more money than you have.

How can you get extra financial help?



There are specific institutions or organisations that are working towards the welfare of disadvantaged students. They are likely to help such students through scholarships and bursaries. You should apply for all scholarships for which you think you may be eligible. If a bursary or scholarship doesn't work out, you could also look for ways on

how to apply for a personal loan online

. As soon as you graduate and find work, you can start to pay back as much as you possibly can as quickly as you can.

University gives you the opportunity to plan for a better future. And what better way to begin that plan than to learn how to save money. By following these six tips, you may save money effectively and also wisely.


Comments
comments