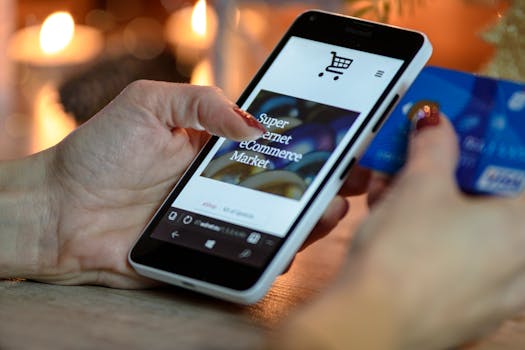 If there's one thing everyone loves, it's discounts. And as a student, it'll play an even bigger role in your life. You might feel overworked, stressed and lacking in funds, but you still want to go out and have fun with your friends, right? One advantage of being a student is that you're exposed to the world of "student discounts". You should think of it as something that rewards you for being a university student.

There are many things you could get discount on, from course materials and public transport to various electronic equipment. There are also many places, on- and off-campus, where you can find great deals. You should familiarise yourself with the different websites that offer these discounts and ask fellow students if they know of any.

Here are a few tips on where to look and how to find student discounts.

Always have your student card on you

When enrolling into university, you'll get a student card. Always keep it on you because you never know when it might come in handy. It might just seem that you're using it to check in and out of the library but it's needed when looking for discounts. You'll find it works its magic in local and sometimes international stores. And it's proof that you're an actual student. So, always keep your student card with you as you never know when an opportunity to save money will arise.

Did you get a discount? Make use of it



This might sound odd at first but many students don't make use of the discounts on offer. A student discount has been implemented to get you to continually spend when money is tight. And just because a store doesn't state that they have student discounts on items, doesn't mean they don't. Some places prefer not to showcase that they offer discounts but they are still happy to dish them out. So, if you don't ask you simply won't get. And it's important to actually

make use of these discounts

as it might save you a lot of money in the long run.

Now where can you score these discounts?

Fast food restaurants

You don't always have time to cook over weekends and are then likely to go to a fast food restaurant for a quick meal. But to visit these restaurants daily or every weekend will cost you a lot of money at the end of the day. And where will you get all this money? Something many students do is sign up to their favourite fast food restaurant newsletter or membership database. Many restaurants offer birthday bonuses, giving you things like a free coffee or a half-prices meal when it's your birthday. They are also likely to offer general student discounts or two-for-one deals at certain times of the week. So, before you order your next meal, check whether any discounts are offered.

Retail stores

Clothes can be expensive and as a student with no or little income, your best option might be to shop around first before buying an item. If you don't see any discount flyers in the shop, it might be worth asking if they offer student discounts. However, the discount you get as a student might not be combined with other promotions or coupons being offered in the store. So, whether you want to revamp your wardrobe or buy a suit for that first job interview, there are many ways to cut costs and score discounts at retail stores.  

Shopping for furniture



You might be able to bring along some furniture from your parent's house when moving to university. But if you need to get a few new things to furnish your first nest on your own, getting a discount on a few items will definitely help. You should look at different online stores to find the best deal possible.

eHome is one of the South African online stores

which you could check out for affordable deals. There is a variety of other stores that offer discounts for students to deck out their dorm room.

And textbooks

If you're headed back to campus next term, your syllabus probably has a list of new expensive books to buy. You can really save a lot of money if you buy used or secondhand textbooks online. Your university will likely have an online bookstore where you can buy secondhand textbooks at affordable prices. And if you're an early bird, you're likely to get discounts on some of the books. Other than your university's online bookstore, there are many other websites you could check out for secondhand textbooks. And not only textbooks can be found online but also many other reading materials.

There are many other things, such as theme parks, bowling alleys and zoos, where student discounts can be found. All of this can be found right at your fingertips. So, be sure to take advantage of it.

One of the biggest things you should learn is to simply just ask. Many times it's not advertised that they have student discounts, so it's your job to enquire if they have any.


Comments
comments