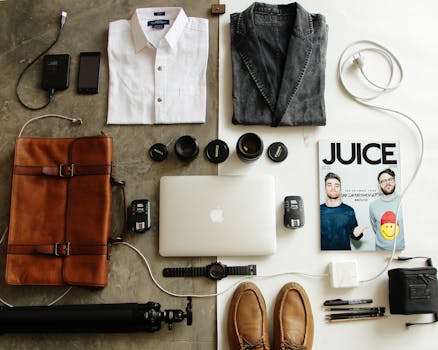 The second half of the academic year is about to start and you might be excited to start classes again. If there's one thing many students aren't excited about, it's returning to their tiny dorm room. Are you tired of being stuck in a shoebox sized room? Now is the perfect time to change a few things and create more space.
Some people are used to sharing a room with someone else while others can't get used to the idea. Heading back to university means leaving your comfortable space at home and moving into a cluttered space. Dorm rooms are unfortunately anything but big, unlike what you see in movies. But with a little creativity, you can fit everything you want in your tiny room.
So how do you make the most of the space in your dorm room? Here are a few things you can do to make your room appear more spacious.
Under your bed
At home you're likely to put a lot of random things under your bed. Things you won't take out until you have to do a proper spring clean. While living in a dorm room, the space under your bed is vital. It might be the most important space apart from your closet. So measure the space under your bed to see what you're working with. That way you can determine what exactly can fit under there. You can buy bed lifts to raise your bed if the space under your bed is too small. Then, go to your local store and buy two or three plastic bins or tubs. Find ones that fit the measurements of the space under your bed. You can place any necessary things in these tubs. Things such as textbooks, shoes or your favourite DVD's that you cannot leave behind at home.
Check out your closets
Your closet is likely to be the main place where you'll store your belongings. Many things can be stored in your closet, from your clothes and shoes to your textbooks and notebooks. You have to know how to arrange everything. You're likely to have another break between the two terms, so it's
unnecessary to bring a lot of clothes
with you. Only bring what's necessary and when you go back home for the next holiday, you can exchange these items. That way you won't have your whole wardrobe in your dorm room. There's only so much room in your tiny dorm room closet, so it's best to make the most of it.
On your study desk
Your desk is likely to get messier and fuller as you work your way through the term. Notes, textbooks and assignments are about to pile up. But a few small changes to your desk will make your room cleaner and appear more spacious. Always pack your textbooks and study essentials away in your drawers. If you still have notes that you don't need from the previous terms, it's best to get rid of them. Pack them in a box under your bed. Your room will look clean and spacious if you have a neat and tidy desk.
Don't pack too many things
Like not packing all your clothing, you shouldn't pack too many other things. It's important to only pack what's necessary. Things such as extra clothing, bedding, an ironing board and furniture won't be necessary. It might be best to
buy one warm bedding set
, then you don't have to take a lot with you. Then, do you really need fancy dishes and cutlery? The dining hall is likely to have all those things, so don't pack them unless they're needed.
Keep seasonal clothes in vacuum bags
If you live in another country or far away from your university, you may only go home once a year. If this is the case, you'll likely take all your clothes with you. Clothes, in general, can take up a lot of space. A good idea is to keep seasonal clothes in vacuum bags if you're not using them. It'll cut the space down. So fold your clothes up, place them in the bag and vacuum the excess air out. Bear in mind that vacuum bags won't be ideal for the clothes you need on a daily basis. However, they're perfect for swapping out summer and winter clothes. Also, vacuum bags help protect your clothes from getting dirty, wet or damaged while they're in storage.
Everyone knows how important dorm room space is. Follow these five tips to effectively save space in your tiny dorm room. Once you've decluttered and have a spacious room, you'll enjoy residence life more.
Comments
comments