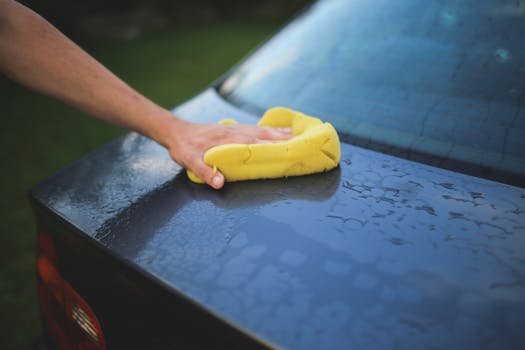 You finally got that Christmas gift you've always wanted: a car. Owning your first car makes you feel like you're eventually a grown-up. Your break through to an adult world. Gone are the days of waiting for a delayed train or full bus. You'll drive to campus with a huge smile on your face while sitting back, relaxed and tuned into your favourite radio station. There's nothing better than having your own car. You'll be in such a good mood that you'll even be willing to pick up a few friends on your way.
Perhaps you've already planned a roadtrip with varsity friends. This is something you've always dreamed of. You'll be in charge of the steering wheel and will be able to go through the drive-through several times a day without your parents asking about it. You'll be enjoying every moment of life until that one shocking day when something goes wrong with your car.
Getting your first car should be awesome. You finally have the freedom you've always wanted. But what happens when you need to repair your car? Approach your parents? You'll be calling them more than once a day because you don't know anything about cars. You're not even aware of how much the repair will cost you. What do you know? You've never been through this process before.
So, here are a few tips on how you can take good care of your first car.
Inspect the tyre pressure
Maintaining your tyres on a regular basis will keep you safe and even save you money. This is something that you should keep your eye on at all times. Therefore you have to check on a regular basis and
add air when needed
. You can do it by using an air pump at home or a gas station. Keep a tyre pressure gauge on hand for a more accurate fill. Determine how much air should be in your tyres. Keeping your tyres at the correct pressure will protect them so they last longer.
Keep it clean
Look at your car the way you look at your face. It has to be clean at all times, right? Keep your car clean at all times. You'll do everything in your car, from commuting to varsity to visiting the drive-in cinema. A car doesn't stay clean on its own. You can maintain your car on a monthly or weekly basis. Perhaps you can make a cleaning date for every second Saturday? Keep a plastic bag in your car to throw all your rubbish in. Take all unnecessary things, like your coat and that empty water bottle, out of your car at the end of each day. That'll make the cleaning process easier.
Inspect your car
If you buy a
used Audi for sale
, for instance, you must get it inspected first. You have to go through that process first to make sure the car is safe and secure to use. A mechanic should look at everything from the steering wheel to the exhaust pipe. If any problems occur, you can act on them right away. It might be a bit pricey, but it's better to solve any problems now rather than later.
Safety comes first
In today's life, most people spend half their day driving around. Cars differ from each other. Therefore you should take a few weeks to familiarise yourself with your car to ensure that you're comfortable with driving it. Don't drive long distances if you're not ready. From making U-turns to sitting in traffic, you need to be aware of everything in order to drive safely. Always wear your seat belt. It doesn't matter if you're only going to the shop down the road.
Always budget
Owning a car means there'll always be extra expenses. You're going to take care of your daily gas, insurance and general maintenance. It can become difficult to budget for this and you don't want to be on your parents' necks for money. It can be extra hard to budget for tickets or accidents, hence why safety comes first. When setting or
working out your budget
, try to budget for more than your monthly car expenses. That way you'll always have extra money in case an emergency occurs. If you've set aside too much, you can always put it in a savings account and use when the need arises.
Taking care of your car isn't that easy. However, considering these tips might help you and your car in the long run. Taking good care of it is essential. With a little bit of knowledge on how to do that, you can enjoy your varsity days stress-free.
Comments
comments