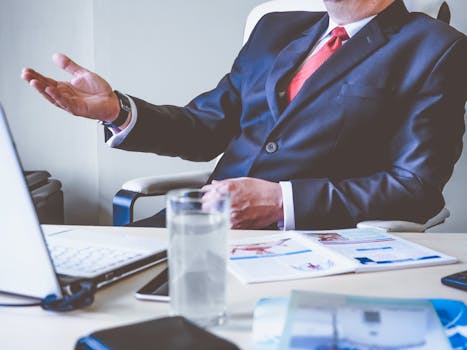 After several months of sadness and being anxious, you've finally received the call you've been waiting for: an invite for an interview. Most people are nervous to participate and talk freely in an interview. After working hard on your resume, cover letter and applying for different positions, all you hope for is for it to go well. Being impressive and getting hired is also what you want, right?
Many say that you shouldn't prepare for an interview and take it as it comes. However, to be the best candidate you have to know what to say and ask at the right time. With some practice, your interview won't be a nightmare. In fact, you can even enjoy and have fun with it. We usually have the idea that an interview is strict and formal but it's not always like that. Every interview you're attending will make you aware of the different questions that can be asked.
In order to be seen as a great candidate, you have to interact with the interviewer. Interact in the form of commenting, repeating phrases and words the interview is using, answering and asking questions. Whenever you feel that you can't do this, always try to remember the three P's: plan, practice and positivity.
Here are a few questions that may be asked in an interview.  
What skills and experience will make an ideal candidate?
This is a great way for an open-ended question to be asked. This is what should be asked if you would like to know what the employer and his company is looking for in a candidate. With this question being answered, you can then determine and see whether you're the best candidate for the job. If the interviewer mentions a skill needed that you don't have, then you should ask what other skill can replace it. You can then mention your skills and experience and compare it to those that the company's looking for. If you see that you have experience but not the
right set of skills
, perhaps you can suggest that you're willing to learn any extra skills.
Does the company offer any medical and pension benefits?
It's always wise to ask about company benefits and what other things they're offering. Even if it's not a permanent position, it's always good to know. You can ask how much UIF they're deducting or whether the company offer a pension fund. Many companies don't offer medical insurance, medical aid or a hospital plan – enquire about this as well. If they do offer, ask what the
day to day cover or benefits
of the hospital plan are.
What do you enjoy most about working here?
Asking this will give you an insight on how the interviewer finds the company. You'll be able to see what the interviewer loves about the company and what they dislike. They're also likely to tell you about all the fun things that the company has to offer and how you'll enjoy working there. With this question, you'll be able to connect with the interviewer on a more personal level. If the interviewer can't come up with an answer immediately or struggles to think of something, you can assume that they don't enjoy or love working for the company.
Do you offer any room or space for me to grow?
Everyone needs to be promoted at some stage. Whether it's from
being an intern
to the permanent worker or from being a junior designer to senior. There's always room for promotion and upskilling so you should ask whether the company offers any of that. Also, with many companies you can upskill yourself by taking online courses. Enquire whether you'll be allowed to do that.
How many people are working in my department?
If you know how many people work in your department, you'll know how big your group is and how many responsibilities you'll have on your plate. You can also determine whether or not you'll be working in a team. Working as a team will help to get more work done. You'll be more productive as you'll be working towards deadlines. On that note, ask whether the company is deadline driven and whether you'll have to report on a weekly or monthly basis.
Your interview doesn't have to be that stressful. You can decide in which way the interview must go. If you're not going to ask questions, the interviewer will assume that you know everything about the company and what's expected from you. Asking questions and interacting with the interviewer might be your key to landing that job. Always be positive, smile and have a good attitude. Be yourself and do your best. Remember not to give up if that one doesn't work out, there'll be other opportunities.
Comments
comments