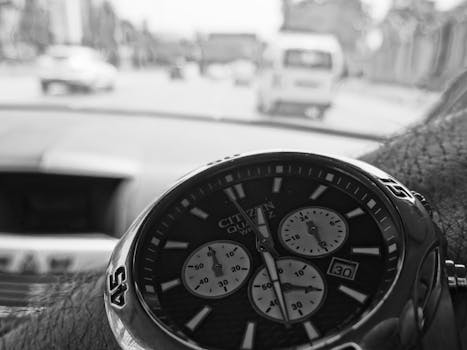 Heading off to university and need a car? Where do you start? Being a student often means being strapped for money. And for that reason, students are always on the lookout for affordable cars that are still packed with cool features to make their university life easier. Many students need a car to commute to university and back.



There are a few areas that students should be concerned with when it comes to the car buying process. For example, students want a light passenger vehicle with low maintenance costs. Students usually rely on the

money they earn from part-time jobs

or what their parents contribute. The better car they can get for the least amount of money will always be of utmost importance for every student.

Money is tight for many students and affordability is a major factor when considering a new vehicle. Remember, cheap isn't always best but a student car should be affordable. The maintenance of the car and fuel efficiency is critical too. Every cent saved on a car makes a big difference in the life of a student.

Here are four affordable cars that will suit the pockets of university students.

Toyota Yaris



The latest Toyota Yaris has the same body features as previous ones. The interior of this car is stylish and practical. This subcompact car ranks highly among affordable new and small cars. This car has great fuel efficiency as it's specially designed for

commuters

. There are also a number of technology features available in this car. For example, it comes with a touchscreen display, a port for plugging in USB devices and has voice recognition controls. You can also add an extra navigational system and other additional tech features. The Toyota Yaris now also comes with electronic controls designed to increase safety for when you're on the road. It comes in at a low price that every shopper can afford, even the higher end models have an affordable price.

Hyundai i10

This is quite a fun car to drive as you can get Bluetooth connectivity with voice recognition, steering wheel controls and LED daytime running lights. The i10 might be a city car but it's spacious inside, perfect for the average student. In most city cars, space for rear-seat passengers is at an absolute premium. That's not the case in the i10. This car also has considerable cabin space and the biggest boot in the small car category. The blend of reliability and low running costs make it appealing to students looking to buy their first car. Whichever version of the Hyundai i10 you choose, you can expect excellent fuel economy.

Polo Vivo


Take a look at the parking lot at the university and you'll see lots of Polo Vivos as it has been the chosen vehicle of students since its release. This is one of the cheapest cars you can buy out of the box. However, that doesn't mean you should only buy new, there are also

used Polos for sale at affordable prices

. The Polo Vivo is seen as South Africa's best-selling car hence why it's the country's most reliable vehicle. It comes with a touchscreen display and voice recognition. The cost effective Polo offers great performance, fuel economy, superior convenience and enhanced safety features. It has a modern design, clever use of space and it's built solidly.

Ford Fiesta

The Fiesta is the best car to drive with a relatively small engine. The steering is precise and accurate and there's plenty of grip on offer. As a supermini, the Fiesta isn't expensive to run. There's plenty of adjustment possible to make a comfortable position for drivers of all shapes and sizes as it has supportive seats. So, you'll at least sit comfortably if your commute to university is long. The one thing many people like about the Ford Fiesta is its big-car sophistication. It doesn't matter whether you only drive to campus or go on a roadtrip now and then, the ride will be sublime. It makes great financial sense whether you're buying new or used.

Drive to campus in style and buy yourself a reliable vehicle. There are a lot of inexpensive yet practical cars at your fingertips. Estimate the cost of maintaining and driving cars by projecting the total amount of fuel, car insurance and any other expenses associated with owning a car. Also, do your research and compare prices of cars before buying.


Comments
comments