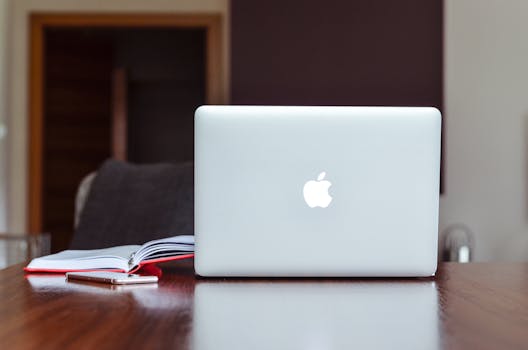 After several months of anxiety, you finally get the call you've been waiting for: an invite to an interview with a great company. You've worked hard at compiling your CV and the perfect cover letter and have applied for a variety of different positions. All you hope for is to be invited to an interview and for it to go well.

Most people are nervous to participate and talk freely in an interview.

For many job-seekers, the most dreaded part of an interview isn't where they sit in the waiting room but rather when the famous question pops up, "Do you have any questions for us?". It's a difficult question for many as they just don't know what to ask. Others are afraid they'll ask the wrong things. Regardless, asking questions during an interview is important if you want to land a job.

You must know how and when to ask questions. For instance, you can't ask questions  interrupting the interviewer when they're busy explaining something. Rather ask when they are done or try to remember it for after the interview. By asking questions, the interviewer will have an idea of your personality and an inkling of what to expect from you.

Here are four reasons why asking questions in an interview is important.

Indicates you're engaged in the conversation



An interview is held for the employer to see whether the candidate is the right person for the position. It's also an opportunity for the candidate to do extra research and

know how the company works and what they do

. An interview isn't as strict as people say it is, it's actually just a conversation. And for that reason you're allowed to ask questions in the middle of the interview but only when the interviewer allows you to. They will ask whether you have any questions so far, that's your opportunity. This helps to build the conversation in a way that leaves both parties informed and satisfied.

Reflects your interest in the company



Asking questions during the interview process will show that you're listening and interested in what's being said. When you're really interested in something, you'll have several questions in mind to ask. If you think about it before the actual interview, you can write your questions down and bring them along to the interview. It'll show your interest and that you've taken some time to prepare. Put down on paper everything you want to know from the interviewer. Many companies don't offer medical insurance, medical aid or a hospital aid, perhaps you want to know about this? If they do offer medical benefits, ask what the

day to day cover or benefits of the hospital plan

are. The questions don't always have to be serious, you can ask whatever you want to know about the company.

It shows you're prepared

Interviewers expect you to ask questions. They usually offer you this opportunity at the end of an interview, however, it can be asked throughout the interview. For that reason, you need to listen actively to what's being said. Being prepared for an interview shows you mean business and that you're serious about the position. Avoid putting yourself in a difficult position before stepping in the interview by planning ahead of time. It's not always easy to come up with a question immediately. These questions can be based on anything about the company. Make sure it doesn't sound like you're reading off a script. And don't ask questions already answered by the interviewer. When you come prepared with the questions it shows you're ready for the interview.

You stand a better chance at being hired



In order to be seen as a great candidate, you have to

interact with the interviewer

. Interact in the form of commenting, repeating phrases or words used by the interviewer and asking questions. You can easily come up with a list of questions asked in an interview but if you haven't done your research well, you won't be able to frame the question correctly. You'll have to do effective research in order to come up with a good question. Also, don't ask about something that is already outlined on the company's webpage. The most important thing to remember while asking any question is that it must be relevant to the position being interviewed for. Before asking a question, check whether it has any relevance to your role in the organisation.

Your interview doesn't have to be stressful. If you're not going to ask questions, the interviewer will assume you know everything about the company and what's expected from you. It's important to ask questions and interact with the interviewer, it might help you land the job.

Comments
comments