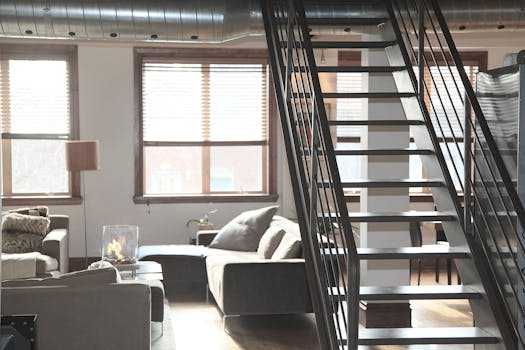 Are you ready to move out of your parents' house? Whether you're 18 or 30, there'll probably come a time in your life when you eventually have to move out of the home. It's an exciting but also nerve-wracking time as it'll be your first time living on your own. It's normal to have mixed emotions.

There'll be several concerns about moving out for the first time. You'll likely feel like you don't know what you're doing. Who will cook for you and do your laundry? Who will work with your finances? You might feel anxious, scared and sometimes lost, but it's all part of the process of becoming independent.

There are many reasons to move out. Maybe it's your decision, your parents' or maybe it's just time. No matter the reason, think about the situation calmly. Moving out early is a positive choice to make as it'll teach you independence and responsibility. However, it'll require a lot of sacrificing and budgeting for the things you want. On the bright side, you can finally live by your own rules and decisions.



Moving out of your family home is a great idea but as a first timer there are a few things you should know. Here are four things to take note of before moving out.

Find the right place

Where should you move to? Where will you feel at home? Do you look for safety first? These are all questions popping up when you're looking for the right place. Think about the reasons for moving, whether it's closer to university or work. Try to work out what kind of property will best suit you and your lifestyle. Start your search online and go take a look at possible places. Also take a look at flats that fit your budget. Consider the neighbourhood and the type of people living there. It might not be right to judge a community by looking at its people but some communities often have specific characteristics that don't go with your lifestyle.

Create a budget



Budgeting is an essential skill if you're planning to move out. Living on your own means you have to pay for your own expenses, like your car, flat and monthly groceries. Before moving, try to work out how much everything will cost and based on that you can

create a budget

. Write down and add up all your monthly expenses to see how much money is going out each month and where it's going. You have to cut down on your spending habits as it'll keep you from having enough money for the rest of the month. On that note, also try to save every month. You might feel it's not necessary to save but you'll definitely thank yourself for starting as early as possible. You'll have money available if your car starts packing up or if any other emergency occurs.

Get the necessary furniture



When moving out for the first time it's easy to forget a new home needs specific furniture in order to make it homely and comfortable for you. So before going on a shopping spree, first think about exactly what you'll be needing. You don't have to buy everything new and can buy things like study desks, cupboards and

lounge suites secondhand

. Don't rush into a furniture purchase, you have plenty of time to browse around. Ask your parents, or someone who's been through this process before, to help you. You don't have to buy everything at once, you can always buy more or upgrade secondhand furniture as time moves on. Save up enough money until you can afford to buy the furniture you really want.

Learn how to cook



One of the biggest mistakes many first-time movers make is spending money on junk food. They tend to buy lunch and dinner on a daily basis because of their lack of cooking skills. Pre-made meals and takeaways cost way more than preparing simple meals at home. You can also save a lot by preparing your own meals and using that money on something else.

Learn to cook for yourself

because your parents won't be around when you need them to prepare a meal for you. You'll have control of what you eat at home and if you live a healthy lifestyle it can also help with your weight management. You'll stick to a reasonable amount of food so you don't end up eating too much.

Make sure you're ready for what's coming before taking this big step. You don't want to end up moving back in with your parents. Therefore, it's essential to be well prepared to be able to take care of your own needs. Moving out can be daunting and there are a lot of things to be aware of. If you fail at a few things, don't be too proud to ask your parents for help.


Comments
comments