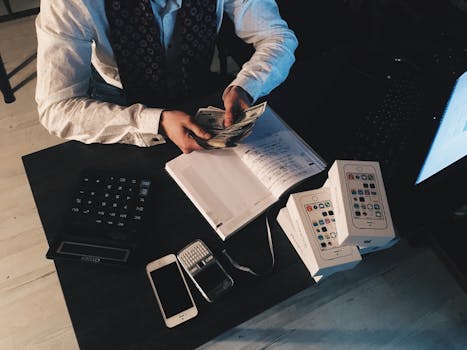 Fascinated about money? Do you have a definite interest in banking, economics and working with investments? Then a career in finance might be just for you. The best things in life may be free but you still need money to survive. A career in finance isn't always about rands and cents, although finance professionals work with money.

A career in finance has so much to offer a young, aspiring professional. The many advantages of working in the profitable financial sector are what make it such a competitive and demanding field. Although applying for a job in this industry is often restricted to those with the correct qualifications and working life can be extremely demanding, employees are usually rewarded for their efforts. In the financial game there's great earning potential and many rewarding career options are available in a wide range of industries.

Here are a few advantages of following a career in finance.

Variety of job opportunities



The career options in finance are growing by the day. Some qualifications are meant for specific jobs only. For example, someone with a human resources degree can only stick to HR related careers. But someone with a qualification in finance can work for a bank, non-profit organisation, private businesses and even

follow a career in mining equipment finance

. If variety is what you want, then you'll definitely get it with a finance degree. Finding a job can be difficult for everyone but with a financial background you'll be able to work at many different types of companies. This will improve your scope so you can quickly find employment. The financial sector is diverse and full of many career options for professionals.

Challenging career



If you're

someone that loves a challenge

, then this career is for you. A job in the finance industry isn't always easy. It takes brains, hard work, perseverance and education to be successful. But it can be very rewarding in the long-term because it's an intellectually stimulating field. If you work hard and apply yourself early in your career, then it won't take long to move up in the ranks. You can earn more and face new and exciting obstacles. You'll be challenged from day one and get the opportunity to use your theoretical knowledge and transform it into operational financial skills.

High earning potential

Even when you start out as a finance graduate, jobs across the industry usually pay above the average graduate salary. Careers in financial services pay a great deal more than most other fields. This industry has some of the highest paying entry-level positions. If you work hard early on, you can quickly make huge strides forward in your career. With that, you can experience a generous increase in pay. Besides having a wide range of job opportunities, the jobs presenting themselves to you will also be rewarding from a salary standpoint. The salary information will vary from job title and experience.

Narrow focus

If you're interested in a career that has a corporate business focus, then you have an array of university degree options such as business economics, accounting or management. Finance, on the other hand, has a more narrow focus but still allows you to explore a field that's dense with job opportunities. As a finance professional, you'll work with the decision makers of outside organisations. For example, banks, government agencies, stockholders and much more. When you're searching for jobs, you'll be able to distinguish yourself with a finance degree. It's harder to attain a qualification in finance but it's guaranteed to set you apart from the rest.

A balanced lifestyle



The vast majority of finance professionals work normal business hours. Many jobs in the financial sector

allow for a fairly balanced lifestyle between work and a personal life

. Especially for those who are independently employed and can choose their own schedule. Most financial services employees enjoy the luxury of working regular business hours.

There's a range of roles and specialisations

Spanning sectors as diverse as insurance and banking, the finance industry is broad. Within every sector, there's a range of divisions you can work with. Once you have enough experience under your belt, you can move into other lines of business. Take graduate schemes in investment banking, for example, analysts starting out spending three to six months of each year of the two-year programme in different divisions within the company. That way they get a taste of what the different divisions are like.

There are many more advantages of following a career in finance. To succeed and land that dream job, you should have strategic thinking, communication and industry-specific skills. Many finance employers like to see their employees enhance their education. And, earning a higher qualification means a higher pay cheque.


Comments
comments