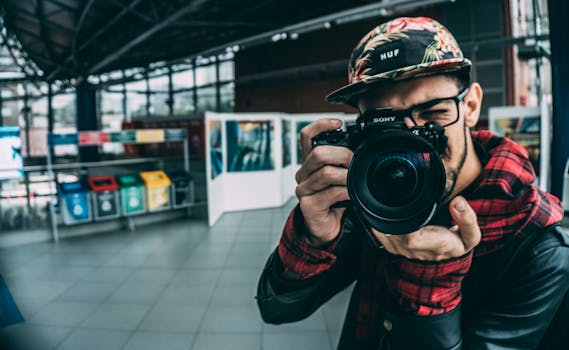 As a university student, you're likely to be strapped for money. If you're not, you'd at least like to have a little more of it. Luckily for you, it's not necessary to wait for after graduation to earn some money. Many part-time job opportunities are available to you. It'll help you earn cash without cramping your varsity lifestyle.

Having a job while in university won't be easy but choosing the right job can make all the difference. The key to finding a part-time job is to look for high-quality positions with a flexible schedule. There are a lot of scams in work-from-home jobs section, it's important to be aware of them.

Check out jobs with preferred availability during the times you can work. Some of the positions will need you to work a night shift or weekends. So it's important to check your study schedules first before applying for a job. Also look for part-time jobs relevant to your study fields. It may be beneficial for your dream career after graduation.

To get you started, here are a few part-time jobs where you can work as a student.

Academic tutor



If there's a subject you're particularly good at, you can

offer your help to those who find the subject difficult

. Leverage your knowledge to rake in extra cash by tutoring those who struggle. You can set an hourly rate and let them decide how much time they need. Meet with the student to establish performance goals before you start with classes. Thereafter you can study with the student once or twice a week until those goals are met.

If the idea of tutoring students in your age group makes you uncomfortable, you could then offer your tutor classes to high school learners.

Bicycle shop assistant



If you're into cycling, then

working in a bicycle and cycling shop

will be the perfect part-time job for you. It's an opportunity to turn a hobby into cash. You can either work on the technical side, like fixing the bicycles, or on the sales and admin side of the shop. It all depends on what you're interested in. You should have a specific knowledge about cycling. It'll be a bonus if you have cycling experience. You're then likely to know the parts of a bicycle and where it fits.

Photographer

If you have a nice camera and an eye for capturing beautiful moments why not consider doing photography part-time? You can reach out to your local photographers and see if they need an assistant. This will be the perfect part-time job if you have a flexible schedule. Remember that you'll often work at events in the evenings and on weekends. If you have the necessary equipment, you can even start your own photography business. Start by photographing your family and friends for special events or professional headshots. You can advertise your photography business in your campus' newspaper or on the campus radio.

Freelance writer



Freelance writing is a great job for students who have an interest in journalism or just a knack for writing

. Your working environment entails working from home or varsity. This is a great way to supplement your income or even build up a full-time job. You'll be able to choose the industry you want to work in. If you're, for instance, a sports management student, you can write about health and fitness. There's an extensive range of topics to write on. From exciting holiday destinations to agricultural articles, you'll write about about different subjects. As a freelance writer, you'll do a lot of research which is a great way to learn and increase your general knowledge.

Office assistant

You don't have to be an admin or management student to be an office assistant. Pretty much all the departments on campus are in need of an assistant. You'll likely be needed to answer phones, schedule appointments and maintain files. It might not be a fascinating job but you'll develop organisational and management skills. It'll be a great skill for when you launch your career.

Library assistant

Paper books aren't dead yet. It's especially needed among students. Many university libraries offer part-time employment to students in the different library units. Your work schedules are likely to be arranged according to your academic schedules. Your job will include packing books on shelves, arranging books in order and doing general admin. As a library assistant, you'll get plenty of customer service practice. You'll also get the chance to interact with students for most of your shift. It's a very convenient job to have as a student because it's located on campus. And best of all, you'll usually have plenty of time to do your homework.

Get inspired, find a job and live outside the triangle of typical varsity life.


Comments
comments