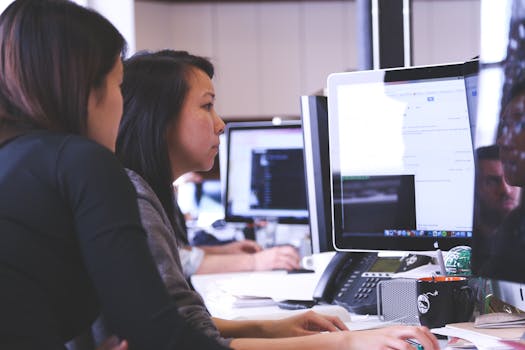 In today's job market you need experience to get experience. This seems to be the biggest issue for many young adults transitioning into the workforce these days. Employers in today's labour market rely heavily on resumes that illustrate a relevant work history. Whether that's from internships, volunteer work or actual job experience.

An internship is a perfect opportunity to get your foot in the door. You'll also get the chance to hone your skills, build your CV, network with professionals and increase your chances of landing a full-time position. It's also an excellent way to spend time learning in a real corporate environment. The point of an internship is to gain job experience and to try to gain some contacts within one's given field, which will hopefully lead to job prospects.

Most quality internships have competitive selection requirements and a tough interview process. And the candidates chosen may feel as if the difficult part is already over but the time to prove their worth is just beginning.

To make the most of your experience as an intern and stand out from the rest, here are a few things you should do.

Be prepared for anything



Before your first day as an intern, it's important to show initiative by contacting your boss or line manager. Ask whether there's anything you could do to prepare for your first day. So instead of just showing up the first day, unprepared, reach out and ask what you could do beforehand. There may be a project or task you can begin to work on. You could start researching or perhaps there are skills you may be able to brush up on. If you, for instance,

did an information technology course

, it's best to prepare and familiarise yourself with the systems and theory again before you start. Being prepared will show your new boss you're an intern that takes your new position seriously. It'll also show you're willing to go the extra mile.

Do you know your job description?

Many interns complain that their internships aren't exactly what they hoped it to be or had been led to believe. But it's up to you to research what's expected from you before taking the position. What experience and knowledge do you need? Qualification? If the job description sounds great and you decide to do the internship, it's up to you to make sure your internship follows the job description. There might come a time when you have to take on a few extra tasks . But if you find yourself stuck in a rut, it's best to have an honest and open discussion with your line manager about your original job description. However, it's sometimes best to take on work that's not stated in your job description. You'll gain extra experience and knowledge. In the working world, you have to advocate for yourself because nobody else is going to do it for you.

Communication is key



Communication between you and your line manager is as important as it is with people outside the company. Young individuals are used to communicating online and with short correspondence, which is generally not as effective in face-to-face situations and other forms of written communication. The

ability to clearly communicate your point of view and create a connection is an important skill to have in the workplace

. It's important to remember that the impression you make during personal interaction might determine whether you get a full-time position or not. Your line manager is looking to better understand who you are, what you'll potentially bring to the table and the value you would add to the company.

You should be able to negotiate your needs in terms of hours and goals before you even start with your internship. So it's best to learn the communication skill before embarking on this new journey.

Go above and beyond

As an intern, you should be able to take on assigned tasks and fill in the necessary gaps in direction. And instead of running back to your line manager with questions about a task you're assigned, use your skill set to research independently and figure out the details on your own. Your effort will be appreciated by many. And once your daily tasks are complete, don't just sit around or go home. Simply ask for more work. It's great to show you have completed tasks. But showing you're ready to tackle more is even better.

Your internship may be the start of a long-standing career, so you should always give it your all. Make use of this opportunity to develop yourself as a professional who delivers quality work with a great attitude. Whether it's your first internship or your fifth, it's important to stand out from the crowd and make the best impression possible.


Comments
comments