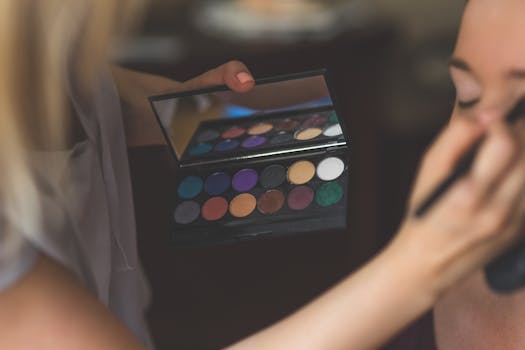 If you're searching for the feeling of true accomplishment, then you have to do what you love. While some people do love their jobs, many others make their current career decisions based on opportunity, convenience or profit. Although it all is justifiable reasons to stay in a position you kind of like, they might not leave you as fulfilled as doing a job you love.

Finding your perfect career can be as simple as asking yourself what it is that you enjoy doing. If your answer involves one of your hobbies and not your current 9 to 5 job, then it might be time to turn your hobby into a full-time position. If you have a specific talent, you should make use of it. If you combine your specific qualification and talent, you can utilise it to make a successful career.

Here are three hobbies that careers can be made out of.

Personal trainer

If you love working out and are seen as a fitness fanatic, you can assist someone with attaining their strength, fitness and weight loss goals. Many people are becoming health conscious and more and more people are interested in getting into shape and living a healthy life. People are constantly searching online for the answers to everything, from how to lose weight to how to get a six pack.

Being fit and having the knowledge about a diet plan and workout routine should be enough to get you started. Once you've decided to become a health and fitness professional, the first step is choosing a certification programme. There are many options available to you, so be sure to do proper research. And once you successfully pass your exam, you'll be a certified personal trainer ready to start a career.



Your social media platforms can garner thousands of followers just by doing the correct posts. Make use of social media hashtags to attract customers. And making use of the most popular tags can help you get started with your social media presence. Getting your own website can also be beneficial. There are many other fitness trainers out there, so you need to be able to create a name for yourself. You could make use of your website to share knowledge, success stories and even workout plans. What are you waiting for? Get your fitness gear ready by

taking a look at Triumph's underwear

for inspiration and get started.

Makeup artists



If you're good at looking good, why not turn it into a full-time career? Makeup artists around the world are making a lot of money by uploading makeup tutorials online. They also share their opinion on a certain product and answering questions related to makeup and beauty. What's stopping you from doing the same? If you're able to get followers, you may even become an influence and attract the attention of big brands. You could also

start your own beauty and makeup business

from home. The more exposure you get, the more customers.

Where do you start? You need to obtain a formal diploma, degree or training programme certificate in cosmetology from a registered institution. You'll learn a broad range of beauty services including makeup application, hair cutting and styling, skincare treatments and nail care.

Create a social media presence. Family and friends can help spread the word by liking and sharing your posts. You can also make use of video tutorials and share it with your growing fan base.

A writer



If you're a creative person, make use of that talent to create compelling characters and striking stories. There are many publishers looking for articles. And the online world is a magical place. Posting your articles on specific websites might get you noticed. Writing is a skill many people develop over the years so even if a first draft isn't great,

giving up isn't an option

.

It's best to apply for a writing course first. Whether you go to journalism school or decide to study literature, you have to start somewhere. This way you can learn the basics in a more formal setting. You'll also be introduced to other prospective writers. So you can see how they write and learn from them. It'll also be expected of you to provide comments on other people's work in writing classes, which is a really useful exercise. As the saying goes, practice makes perfect.

Once you're done with your writing course, you could join a freelance platform. There are projects ranging from researched content to fictional writing. Choose something that interests you. It can be a great way to further practice your writing and create your unique writing style.

There are many other hobbies which you could turn into a career, such as photography, crafting, home improvement, making and editing videos and the list goes on. Make use of your online presence and start working on your dream job. Technology has made it easier to get paid for something you love, so take advantage of it.


Comments
comments