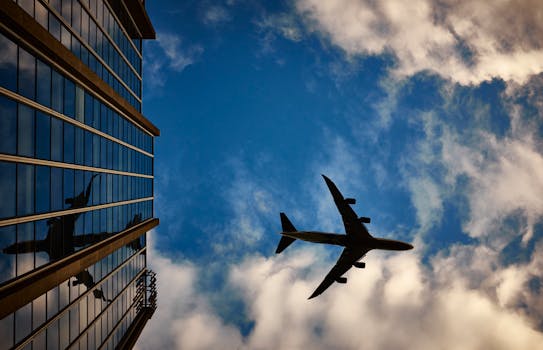 Studying abroad may be one of the most beneficial experiences for a university student. If you decide to study abroad, you'll have the opportunity to study in a foreign nation and take in the allure and culture of a different country.

For many students, going away to university is the first time they'll live away from their parents or hometown. University life affords freedom, independence and a chance to gain life skills that will be used throughout your life. But while this is certainly a major event, getting the most out of your university experience may involve going beyond your university's campus. Off-campus volunteer and work opportunities might be the farthest you'll want to venture from your university campus. But you should at least think about studying abroad and how it could benefit you in the long run.

This is a unique opportunity to grow academically, professionally and personally while going on a once-in-a-lifetime adventure. Here are a few benefits of studying abroad.

Take in a new culture

Many students who choose to study abroad are leaving their home for the first time. When you arrive in your new host country, you'll be fascinated by the distinct cultural perspectives. And when abroad, you'll discover incredible new foods, customs, traditions and social atmospheres. You'll find you have a better understanding and appreciation of the nation's people and history. And you'll have the opportunity to experience a new way of life.

Hone your language skills



Chances are you're already fluent in a second language but you might study abroad in one of the many countries where English is spoken as a first language as it's an easier transition. However, studying abroad can provide you with a

perfect opportunity to learn a new foreign language

. You'll be surrounded by native speakers which will give you the chance to immerse yourself in their language. Besides the considerable language practice you'll get in your day-to-day life, your host university will likely offer language courses to give you a more formal education.

Studying overseas is good for your CV



The time you've spent studying abroad should be added to your CV. It's likely to impress employers. And recruiters would want to see potential employees who've gone out and experienced things and actively developed themselves. And in the age of the internet, business is increasingly done on an international scale, so having some international experience can only be beneficial to your career prospects. You will be a more well-rounded person who's capable of taking on new challenges and seeing things on a global level.



Boost your confidence and maturity



Studying abroad may seem daunting at first. And it's normal to be nervous and excited at the same time. But you'll soon discover that there's nothing to worry about. Overcoming this initial difficulty will help you develop your maturity and your ability to handle new and difficult situations. The time you spend abroad will help shape the person you'll become. The whole experience of studying abroad for a period of time will be an enormous confidence boost. You'll find out what you're capable of coping with and you'll see you can thrive even in these new and very different circumstances. And if you're going to a country in which the language isn't your own, it'll boost your confidence to learn and effectively communicate in another language.



Find new interests



Studying in a different country offers many new activities and interests that you may never have discovered if you'd stayed at home. Who knows, you might find you have an undiscovered talent for hiking, water sports or various other new activities you wouldn't have tried back home. You may also be interested in volunteering. You could

get involved in a non-profit organisation, such as Doctors without Borders

, which will help you discover yourself. You'll have to cope in extreme situations and difficult environments. And that will make you a stronger person. This is the perfect opportunity to try out new things and go on exciting adventures.



Become more independent





You'll be removed from the normal support network that you're accustomed to at home. While being away from your loved ones can feel difficult, it's also a chance for you to sharpen your own skills and gain some independence. Whether it's buying groceries and preparing your own food, you'll learn to take responsibility for your actions. And when you return home, your increased independence will be very useful. It can even help you in your job search or in your day-to-day routine.



Make lifelong friends

You'll get the opportunity to meet new lifelong friends from different backgrounds. You'll also live with students from your host country. This gives you the chance to really get to know, and create lasting relationships, with your fellow students. After the study program ends, you should make an effort to stay in contact with your international friends. You never know, these friends could also be important for networking later down the road.



Studying abroad is tremendously beneficial in many ways. You should take the opportunity to travel the world with no commitments other than to study and learn about new cultures. Studying in a different country is an experience unlike any other.


Comments
comments