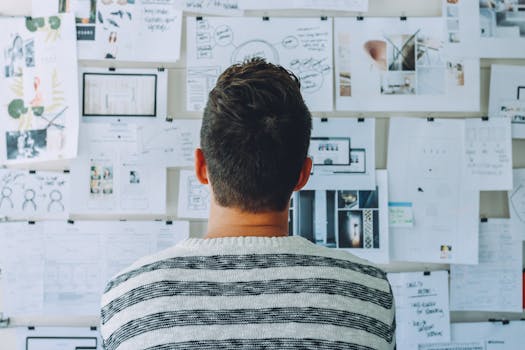 Have you ever wondered what it would be like to spend your 40 hours a week working somewhere else? Doing the same thing day after day can make even the most successful professionals unhappy. Are you feeling stuck? Dreaming of freelance writing from a distant exotic island? Coming up with yet another client presentation while wishing you could devote your life to something that means more to you than someone else's deliverables for someone else's clients? Many people have been there. And that means you should consider pursuing another career path.

It's sometimes hard to know whether the new job you have your eye on will be a better fit for you than the one you're in. As the saying goes, "The grass is always greener on the other side." So you might want to explore the other side before you make any decisions. Switching fields is a commitment. So make sure you test-drive several fields before you speed off the lot into the sunset.

Self-assessment will be the first step in the process of finding the right job and career. If you build a strong foundation with proper self-assessment, it's more likely you'll be able to construct a vibrant and satisfying work life. Here are a few ways to explore and find a new career path.

Reading and researching

Start off by creating a separate and labeled folder for each of your top ten career options. It'll help you stay organised as you collect information. Spend some time online checking what's out there. You'll find a selection of careers that will help you identify specific fields, job titles and trends. Take detailed notes on what you learn from these resources. No matter what you're trying to do in your career, remember that someone else has done it before you. And thanks to the internet, you're guaranteed to find several solid descriptions of the career you'd like to pursue. Outline the possible career options, the best and worst aspects of the field, possible companies you could work for and the personality types these fields attract. You'll be an expert in no time and you'll be able to decide whether you'd like to make a change.

Upskill yourself



The feeling of being stagnant in your career can be frustrating. There's one word that describes the workforce accurately: unpredictable. No position, company or industry is ever 100% secure. If you upskill, it'll allow you to accumulate a variety of skills in different areas which can ease the transition to a new career. Upskill yourself in a different industry that will increase your list of career paths. For example,

doing a financial course if you're a non-financial manager

gives you insight into how the business makes its profits or being a sales manager and doing a human resources course gives you an idea of how to manage your team better. By constantly learning and upskilling yourself, doors will open for you.

Get a taste of the career you're interested in

Shadowing someone sounds like something you do in high school but how many times do you wish you had shadowed someone for a day before accepting a job offer? So take a day over the weekend and follow around a gracious individual who's willing to show you the ins and outs of the profession. There's nothing like first-hand experience to get a feel for whether you're excited about a specific role. You should ask very politely and offer to help out for the day in exchange for the person's time.



Closing the experience gap from where you are to where you want to be is critical for a successful transition. It can be difficult for those who are already working full-time or have extra commitments. If doing a formal internship or part-time job isn't an option,

consider volunteering a few hours per week or month

. It'll help build your resume.

Freelance



Similar to gaining experience and getting your name out there,

freelancing is a great thing and serves multiple purposes

. You gain experience in a specific field and will be introduced to an industry without having to permanently commit to it. So look at how you might be able to lend your skills to some outside projects during your free time. It's usually great if you can get paid for the work, but don't worry if you have to volunteer at first. Or don't think too much about it if you're labeled as an intern. Labels don't matter but developing skills and contacts does. Whether it's writing, designing, content strategy or project management, the more work you have under your belt, the easier it'll be to take on new clients for a fee. Or even find a paying role and career in that field.

It's not impossible to turn your dreams into a reality. To arm yourself with as much information as you can before you take a step is the way to go about it.


Comments
comments