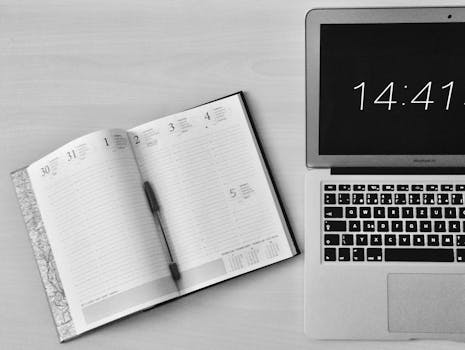 There are a lot of valuable skills you can learn from having a part-time job while at university. Are you aware of them? If you're new at varsity, you're probably wondering where you'll find the time or energy for a part-time job. Adjusting to university life can be difficult for some students, so give yourself some time before searching for a part-time job. But it doesn't mean you shouldn't find a part-time job if you're a determined student whose goal in life is to become successful.

There are a few factors you need to consider before deciding to take on a part-time job. For example, consider the more immediate benefits of having a part-time job, like paying off your student debts or being more financially independent.

Having relevant work experience as a graduate will put you ahead of the competition. It could likely make it easier for you to get a job. It'll help you be more confident during job interviews and, down the line, it could help your career advancement more than you think. On top of that, you'll also gain many skills. Here are five of these skills.

Working under pressure



Once you leave university, you'll find that the workplace is hectic. As technology progresses and more services can be provided at a faster pace, it'll become even more hectic. This usually makes the workplace stressful and employees are pressured to produce more than they think they can handle. Although it might seem unpleasant, it's the reality for most people and you'll soon get used to it. Many people

falter under the pressure of work

. And this is why a recruiter will look for someone who's done it before and knows what it's like working under pressure. Even if your part-time job is in an unrelated field, the hiring manager will be able to tell if you've acquired this skill.

Communication skills



When starting out, you're likely to gain or develop communication skills. These skills refer to a person's ability to communicate effectively with clients, colleagues and employers. Being able to communicate effectively means to listen, understand and express yourself in a way that shows appreciation for others' opinions. You're likely to find a part-time job as a waiter or at a retail store, which means you'll be required to

improve your communication skills.

All these jobs will require learning proper etiquette. It'll help you understand how to communicate more effectively depending on your audience. Having excellent communication skills can put you ahead of your competition when searching for a job after graduation.

Financial skills



Many think good cash flow has something to do with one's pay cheque but it has a lot more to do with effective financial management and planning than earning a lot. If wealthy is what you would like to be, then it's essential to set short and long-term financial goals. Personal finance has to do with the day-to-day details that will create the bigger picture and eventually get you the long-term results you're looking for. Having a part-time job will teach you how to work with your money. You could also use this skill when

financing for mining equipment

. It might seem like a small skill but it can be beneficial in the long run.

Self-management skills

These skills refer to being reliable and trustworthy in the workplace. For instance, being punctual is one such skill. And as a recent graduate, you have no way of proving that you're reliable or punctual, which will make you a risky hire. This is one reason recruiters often feel the need to steer clear of recent graduates. But things can be different if you've worked a part-time job as a student. It's especially true if you manage to keep the same job for a long period of time. It proves you're a trusted employee. Younger people are often avoided because of they lack the ability to manage themselves. So having these skills in your back pocket can make a difference when you're job hunting.

Time-management

Another skill that will make you appealing to recruiters is time management. This skill refers to one's ability to work within set timeframes and being able to juggle different projects. You'll also be able to prioritise one over the other in terms of what's more urgent. Having a part-time job and dealing with your studies is a good indicator that you've mastered this skill. Recruiters won't hesitate to believe you when you claim to have excellent time management skills on your CV.

So, if you want to make your career path speedy and successful, consider finding a part-time job while studying. There are many advantages to be gained from working part-time. If you can, try to find a job that's as closely related to your career field as possible. That way you can use it as work experience which could get you a foot in the door.


Comments
comments