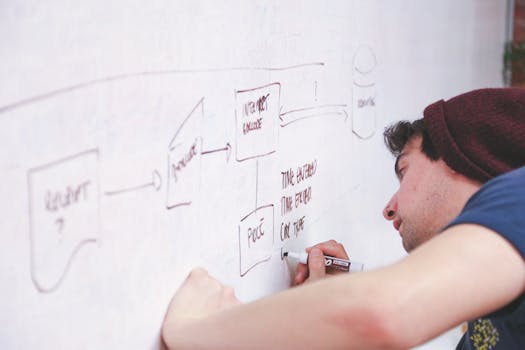 You've graduated from university and now you're about to embark on a life-altering experience. You'll start your first professional job. At least it's your first real one since you may have worked part-time or during holidays while you were a student. After spending the last few years sitting in a classroom absorbing knowledge, getting tested to see how well you remembered it and being asked to write a research paper, you'll soon discover that things are quite different in the working world.

You got your dream job. After doing a happy dance and celebrating, what can you do to ensure you get off on the right foot?

From figuring out what to wear to remembering where your new cube is, all while trying to learn the ropes and trying to make a good impression on your manager and colleagues, your first few days can be terrifying. But your first few weeks can make a big difference for your workplace reputation down the line.

Here are a few tips to make a good impression at your new job.

Having confidence is key

People want to be so perfect in their job that when they make their first mistake, it's the end of the world. They forget any good things they've done at that job and are so focused on that one mistake. Don't let this happen to you. You should have confidence in your abilities, so that when you botch something, you'll be able to overcome it and move on. Confidence comes from putting yourself out there.  Make mistakes and fail in order to learn. If you aren't confident, it's recommended to stick to your personal goals and the ones your employer sets out for you. Make sure your objectives are clearly mapped out and tick them off week after week so you can see yourself making progress.

Get comfortable being uncomfortable



To succeed in your career, you have to

put yourself out there

and spread the word about your aspirations. Feeling uncomfortable with a new task can be seen as a sign you're growing and learning. In fact, stepping out of your comfort zone can add energy and excitement to your work by stimulating new thought and creativity. You might feel self-conscious, nervous and even inadequate but you have to do it and keep on trying. All personal growth depends upon pushing the boundaries of your comfort zone.

Fall in love with rejection

If you haven't yet, you should acknowledge that rejection is a part of life and a part of getting to where you want to be. Frequently, you won't get to where you want to be until you get rejected. And, therefore, you should embrace rejection. If you want to be heard, throw out ideas to your manager. Speak up in company brainstorms and meetings. Volunteer for big projects and campaigns. And when you get rejected, don't get too wrapped up in it. Remember that rejection doesn't mean never, it means not right now. Ask yourself if you did your best and if the answer is yes, then you should remind yourself that you won't always know what people want. Always try your best. Accept that rejection is just a numbers game and the more you try, the better the outcome. So, when you get rejected, take a deep breath and think about the times things actually worked out for you.

Listen first



It's frustrating when a newbie joins the company and within the first few days points out everything that needs to be changed. New hires are eager to show their expertise and university knowledge. The company is keen to hear it all but it's important to listen first and understand the business before jumping in with recommendations. If you, for instance,

did a HR management training course

, then listening will be an essential skill you'll need to succeed. This is especially important if you're starting out in the field. The employees that perform best take their time to ask a lot of questions. And when they share their thoughts and make recommendations, their peers are interested to hear what they have to say because they have listened first and earned the right to be heard.

Adapt to the culture



Your company's culture is likely to differ from that of your part-time or weekend job. In your first few weeks at your new job, take the time to pick up on the social queues and the general atmosphere. As the well-known naturalist Charles Darwin said: "It's not the strongest or the most intelligent who will survive but those who can best manage change." So you have to

adapt to the company's culture

if you want to make an impression on your manager and coworkers.

It's easy to forget that you're the newbie but it's important to pay attention to the company's culture and ease your way into a new role. From what you wear to how you act, people are paying attention. Follow these five tips if you want to make a good impression at your new job.


Comments
comments