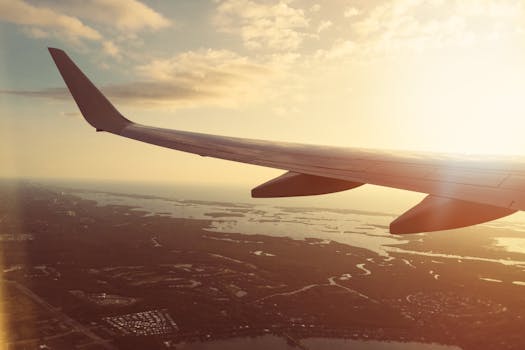 Do you remember being captivated by the different places abroad while you were watching TV when you were young? And wishing you could visit those places when you grew up? Well, now is the perfect opportunity for you to do so. There is no better procrastination activity than planning adventures. Dreams of sunsets, sand, lively people and freedom from responsibilities can be a warm respite from the cold, relentless slew of exams and due dates being thrown your way at this time of year.

Not that exams and assignments can't be enjoyable. And everyone can agree that at times they're a bit overwhelming. So take a few minutes and see how these dreams can be turned into a reality, even on a student budget. It's never easy to travel on a student budget but while you're a student is the best time to go. Your pockets may be light at the moment, but don't miss out on a great opportunity because of budget constraints. There are many ways you can save money while exploring the sights.

Here are a few budget-friendly travelling tips to help you explore and see the world.

Do plenty of research



As a student, you may think you're free of homework for the next few weeks but the key to staying on budget is diligent research. Before reaching the booking stage, you should have a general idea of how much you can expect to pay for flights and hotel rooms. Or if you, for example, want to

go on a Kenya safari trip

, make sure to conduct proper research on how much it costs and when the actual trip is. That way, you'll be able to recognise a great deal when you see one. There are many tools that can help you save money by tracking travel trends and notifying you of price changes. You should sign up for travel deal newsletters. You can also nab discounts on the fly by following deal-orientated companies on social media.

You should know where to look

There are many websites touting the lowest rates around but only a few cater specifically to students. So be on the lookout for that. There are sites offering package deals and discounts on all aspects of travel – from airfare to tours – specifically for students who can verify their university enrollment. And these resources are also jam-packed with money-saving tips and advice from fellow student travellers.

Flexibility is key

If you have looser travel plans, you're more likely to score lower rates on airfare, trips and hotels than those with plans set in stone. Rather than choosing a specific destination right off the bat, it's suggested that you focus on the type of vacation you want. Do you want a beach getaway? Perhaps a city or safari trip? It's best to be flexible. And if you don't commit to specific dates at the initial research stage, you open yourself up to a wider selection of travel deals. Even a day or two's worth of shifting on your departure or arrival dates can make a big difference in price.
Take advantage of student discounts

Discounts for student travellers abound in almost every province and country. Many museums, parks and historical sites offer reduced admission rates for students to learn. If you pay attention to your research, you'll know that student-orientated travel sites are a great resource for deals on guided tours, hostels and eateries.

Travel with friends



It's usually

cheaper to travel with a few friends

. Aside from splitting the cost of the hotel room, those of you who take a friend along for the ride can save big by booking group travel. Travel sites usually offer massive discounts on flights, hotels and tours to students travelling in a group of 10 to 12 or more. If you use the handy planning tools found on specific sites, you can get a general idea of how much the entire trip will cost, which will facilitate better budgeting.

Consider travelling by train or car

If you prefer to fly to your destination, look for airlines offering cheap tickets. If you sticking to a strict budget, why not consider travelling by bus or train? There are many bus companies providing inexpensive and efficient services to many major cities. Train travel is also picking up speed among students. But remember, you're only able to travel locally by bus, train or car. If you go abroad, a plane will is most likely your only option.

You shouldn't be afraid to splurge every once in a while. While you have to budget when travelling as a student, you can't let it drag you down. And if you think something will truly enhance your experience, go for it. You can make the best out of your trip, even on a budget.


Comments
comments