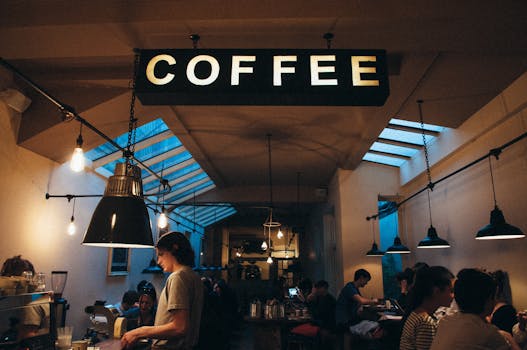 Taking on a part-time job as a student is all about hard work, dedication and commitment. And the benefits you'll receive are greater than the amount on your paycheque. You may have better time-management and budgeting skills than those who aren't working. Also, you'll be taught to take responsibility and apply it to your daily life. You'll earn money which can be used for either fun or paying off your tuition while gaining experience that can be added to your CV.
Many students don't think about the perks that come along with working as a student. And while it's not for everyone, knowing some of the benefits you can tap into will help you decide whether you're making the right decision. A part-time job can teach you important skills that can apply to your professional career. So, whether you work at a frozen yoghurt bar or sell T-shirts, there are a few lessons a part-time job can teach you.
Improve academics
It might be surprising, but having a part-time job can actually
improve your academic marks
. Although you'll spend your free time and weekends working, the time allocated for studying will then be used for its specific purpose. When your only commitment is your studies, you may think you have enough time to study. Unfortunately, it may result in a less effective work ethic. As a part-time employee you'll be forced to manage your time and organise tasks in a productive way.
Time management
Are you constantly late for class? Or don't have any motivation to get out of bed in the morning? Well, a part-time job will teach you what it takes to get to work on time. All this involves setting an alarm, getting out of bed, leaving your house and commuting to work. You'll also learn to manage your time wisely while at work. It includes not wasting your work hours on social media and always arriving back at work on time from breaks. This is one of the most important skills to have as a university student. Learning it now will be beneficial for your professional career. A part-time job will teach you to be a time-management master. And you're likely to find it easier to get out of bed and attend classes on time.
Are you a team player?
Whether you like it or not, you will most likely have to work with other people. And it's essential to work cooperatively with them. A part-time job can teach you the basic teamwork skills, from collaboration to problem-solving techniques. This is all needed to excel at university and in your career. After all, being a team player is critical for doing group projects at varsity. It's also a needed skill if you're part of a sports team. It's necessary for your professional career to help you work and communicate with colleagues. Similar to time-management skills, learning to be a good team player comes with regular practice. It's always best to check out the positive team social cues and mannerisms of your colleagues and try them out yourself. Soon it'll become a habit.
Learn to manage your money
To earn some money is probably the main reason why many have a part-time job. And while it's quite easy to make money, it can be difficult to manage it. Having a part-time job will teach you the value of your work, which will result in positive saving and spending habits. So when you get your paycheque, go through your hours and take a look at your hourly wage. Think about the hard work and effort it took to receive that wage each hour. Next time you want to buy something, think of how many hours it took you to make enough money to buy that item. Do you think it's still worth it to buy that item? All this will teach you
budget and saving skills
.
It's important to take control of your spending habits. And a part-time job will teach you how to work with your money. Managing your money is a useful life skill that's needed in every career. So if you, for instance, have a start-up business, you'll know how to
finance for equipment
and other business related things. Knowing how to manage money will help you create realistic financial goals.
These are only four of the many lessons you can learn as a part-time employee. Things might be a bit wobbly when you're starting out but once you get going, there's nothing that can stop you. You'll have nothing but the open road in front of you, so you can steer yourself straight to career success.
Comments
comments