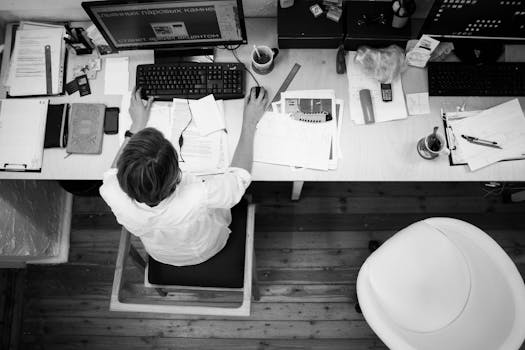 A qualification is often unfortunately no longer enough to land you a job. Students these days continue to study towards specific diplomas or degrees. Making sure they get all the theoretical knowledge. This is all good but when it comes to entering the working world, it can become a challenge. They tend to have a lack of practical experience.
While many graduates complain about how difficult it is to find a job, jobseekers moan about not being able to find candidates to fill the required position. But the problem isn't usually the quality of the students but rather their readiness to enter the working world. Many students aren't being exposed to the work environment. It doesn't matter which industry you're in, with no work experience, you'll find it hard to adapt.
Here are four ways to prepare yourself for the working world.
Do an internship
What's separating you from the rest? Ask yourself this as recruiters are likely to ask you as well. Many organisations use interns across the business to ensure they're exposed to different departments. That way you can find out what your strengths and weaknesses are. You should manage pressure from changing departments and that's a good learning curve for a career starter. An internship programme is designed to make sure you're equipped with the necessary tools needed to have a successful career.
You can also do an internship in your specific career. For instance, if you're
doing an HR management course
, you can do a human resources internship at either a recruiting company or any other type of organisation. Internships are likely to lead to permanent positions but you're going to work hard for it. It's a way for you to gain experience and learn more about your industry. It's also an opportunity to see whether you're a good fit for the company.
Consider volunteering?
If you're fortunate enough to find work in your field, make use of opportunities in the workplace to expand your experience. This is also a chance to learn critical work skills. You'll become a hardworking and diligent individual. And you'll also learn to be a team player. These are skills that will be taught in any work setting. So it's important to consider
doing some volunteer work
over the holiday or weekends. Offering your service for free in exchange for the work experience is a great way to get you ready for any working environment. It's a great way for you as a soon-to-be graduate to go out there and get the experience. It might even open doors for you.
Job shadowing
This is the perfect way to expose yourself to the working world and get some experience. Job shadowing will allow you to gain comprehensive knowledge. You'll learn about a specific job or industry through the help of a permanent employee. Do you know what career you would like to follow after graduation? Well, then job shadowing will be very helpful for you. Doing this will increase your career awareness.
Job shadowing usually takes place over two days to a week, depending on the industry you're in. This opportunity is free, so grab it with both hands. Job shadowing might be for a short time, but if an employer sees your ability to learn and implement what you've learned in class, this opportunity might lead to an internship or full-time job.
Do you have a part-time job?
It's always a good thing to have a part-time or weekend job while still studying. It doesn't matter what type of work it is you're doing, you'll be exposed to the working world. You're also likely to learn different work skills. Skills that can't be taught in a classroom and can only be gained through experience. Having a part-time job will help bring the theory learned from class to life and will give you an in-depth understanding of pressure in the workplace. And having this type of work experience before graduation will show recruiters that you've worked and are ready for the working world.
Gaining the necessary training, learning new skills and having a few references can all go a long way to get you ready for the working world. Hiring managers tend to show more interest in graduates who took their valuable time and initiative to gain practical experience.
Comments
comments