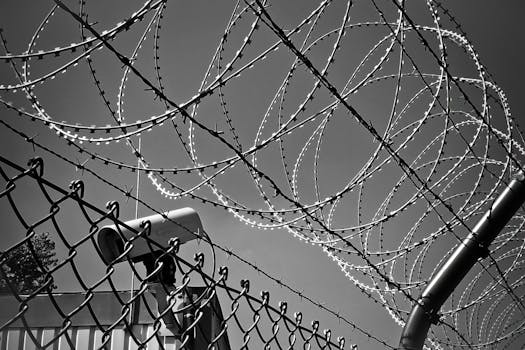 For many people, heading to university means one thing: independence. You no longer have to live by the rules of your parents. You'll have the freedom to go wherever you want to and when you want to. However, with all this freedom as a university student, it's still important to take responsibility. You're a young adult and should know that personal safety comes first.
You know how it goes on any campus: always keep your dorm room doors and windows locked. Lock your car. Always be on the lookout when walking around campus. And it might be best to walk around in a group of people. It's also important to always let your friends or classmates know where you're going and when you'll be back. Use basic common sense to make sure you're safe on campus.
Here are a few safety tips you should know before heading back to campus for the second half of the year.
Are you familiar with the campus security office?
Every campus will have a security office. This is the place you can go whenever you feel unsafe. It's important to make the most of this resource by utilising its services. Contact details of the security office will usually be on the university's website. So, it might be best to save it on your mobile phone. They are also likely to be open 24/7 as there will be students staying in the dorm rooms on campus. Your campus will likely make use of a security programme like
Oculus Innovations
where there are cameras all over campus. That way they can see everything from the control room. Whether they make use of this or not, it's still important to familiarise yourself with the campus security.
Be extra safe at night
To wander around on campus alone at night can be quite dangerous. You probably shouldn't scare yourself into assuming danger is around every corner, but it's best not to take unnecessary risks. Don't walk alone at night. If you're working late at night in the library, ask the security to escort you to your car or dorm. It might be better to always have a friend with you.
Lock up when you leave
Would you leave the front door of your house open when you leave? Well, the same rule counts for your flat or dorm room. Always lock up before you leave. And double check that the door is actually locked. If you're only going to visit your neighbour for a few minutes, lock up. And if you live on the first floor, close the windows. People nowadays can get into your flat or dorm through burglar bars. Which is why it's important to always lock your windows. And if you have blinds or curtains, close them so that people from the outside don't see your valuable items. It might be best to invest in a small safe to store valuable items, such as your laptop, and keep them hidden in a closet.
Be careful when getting in your car
Are you commuting with your car to university every day? You should be careful too. Many drivers don't think to look in their backseat before getting behind the wheel. A predator might hide there. Don't leave your car unlocked or keep your windows rolled down. It might sound stupid but these things are happening on a daily basis. So always make sure it's clear before getting into your car.
Lock your car
and engage the car alarm every time you leave your car.
Know where you're going
It's important to know exactly where you're going. The last thing you want is to end up in a dodgy place. So whether you're off to class or a friend, know where you're heading and how to get there. If you're walking, walk with confidence as if you know the place. Also, avoid looking confused, it might lure predators. If you're in a place you've never been before, don't use your headphones. Even worse, don't let your phone distract you. This is why it's so important to familiarise yourself with your campus during orientation week.
Go for self-defence classes
It's important to know
how to protect yourself physically
. You're then likely to feel safer on campus. You don't need many professional classes to master self-defence. It's not like you need a black belt in karate. All you need is two or three classes from a professional instructor. And if you feel shy to take these classes, why not ask a few friends to join you?
Heading to university will be an incredible experience you'll love and enjoy. Although you'll be busy getting used to the varsity life, you shouldn't forget to stay safe.
Comments
comments